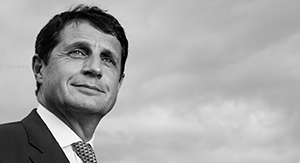 Jean-François Abadie
Chief Executive Officer
Jean-François Abadie hat 1981 bei der Abteilung Interne Revision der Banque Indosuez begonnen und wurde ab 1987 stellvertretender Leiter der Internen Revision. Nachdem er die Abteilung Großkunden in Paris geführt hatte (1989 bis 1992), übernahm er die Position des Senior Managers bei Indosuez Carr Futures. Anschließend wurde er Chief Operating Officer der Banque Indosuez in Spanien (1995), danach Chief Executive Officer der Tochtergesellschaft Banque Indosuez España SA (1996) und schließlich Chief Operating Officer bei Crédit Agricole Indosuez in London (1999). 2003 wurde er zum Corporate Secretary der Private Banking Abteilung ernannt. Von 2008 bis 2010 war er Head of Private Banking in Frankreich (DBP) und verantwortlich für internationale Operations. Zwischen 2010 und 2015 war er Chief Executive Officer von Crédit Agricole Luxembourg und Senior Country Officer der Gruppe in Luxemburg. Im Oktober 2015 übernahm er die Verantwortung der Global Operations.
Am 18. Mai 2016 wurde er zum Chief Executive Officer von CACEIS ernannt.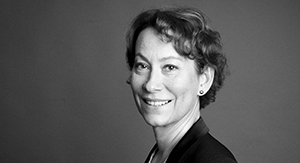 Catherine Duvaud
Stellvertretende CEO, Steuerung und Controlling
Catherine Duvaud wurde zur stellvertretenden CEO von CACEIS ernannt und ist seit November 2017 im Bereich Steuerung und Controlling tätig. Bevor sie zu CACEIS kam, verbrachte sie den Großteil ihrer Laufbahn an den Kapitalmärkten. Zunächst arbeitete sie bei Crédit Lyonnais, wo sie als Head of Interest Rates Derivatives für den Handel mit Zinsderivaten zuständig war. Im Jahr 2000 wechselte sie in den Bereich Vertrieb und wurde Global Head of Sales for Credit and Rates. Anschließend baute sie ihre Fähigkeiten im Bereich Controlling aus und übernahm die Position als Chief Operating Officer für die Anleihe- und Kreditmärkte bei CACIB. 2008 wurde sie dann zur Global Head of Controls and Operations for Fixed Income ernannt. 2012 wurde sie bei CACIB in das Executive Committee aufgenommen und wurde Chief Compliance Officer.
Catherine hat einen Abschluss der Hautes Etudes Commerciales (HEC).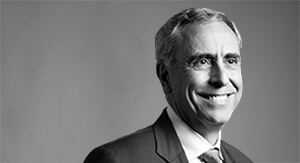 Joe Saliba
Stellvertretende CEO, verantwortlich für die Bereiche Geschäftsentwicklung, Produkte und Lösungen, Kommunikation und öffentliche Angelegenheiten, Geschäftsaktivitäten, IT-Systeme und Organisation
Joseph Saliba, Stellvertretende CEO von CACEIS, stieß 1989 zu Sabre, dem weltweit führenden Unternehmen im Bereich der Bereitstellung von Unternehmensberatungsdienstleistungen, Technologie und Reiseinformationen für die Luftfahrtindustrie. Dort leitete er Sabres Aktivitäten auf internationaler Ebene sowie in Frankreich und dem Vereinigten Königreich. 1999 wurde er zum Präsidenten der milliardenschweren Unternehmensberatungs- und Technologiegeschäftseinheit von Sabre mit Sitz in Dallas, Texas, ernannt. 2001 wechselte er zu CGI, einem globalen Anbieter von IT- und BPO-Dienstleistungen, wo er unter anderem folgende leitende Funktionen innehatte: Präsident – Europa und Asien-Pazifik-Raum, Präsident – USA und Indien sowie Präsident – Geschäftsprozessdienstleistungen. Joseph Saliba bekleidet seit Januar 2012 die Position des Stellvertretende Chief Executive Officer bei CACEIS. In dieser Rolle ist er verantwortlich für die Bereiche Geschäftsentwicklung, Produkte und Lösungen, sowie Kommunikation und öffentliche Angelegenheiten. Seit 1. Mai 2017 fallen auch die Bereiche Geschäftsaktivitäten, IT-Systeme und Organisation unter seine Verantwortung.
Joseph Saliba hat einen Bachelor-Abschluss in Computerwissenschaften und Mathematik der Sherbrooke University in Sherbrooke, Québec.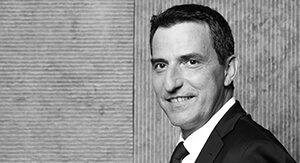 Philippe Bourgues
Managing Director in Luxembourg
Philippe Bourgues began his career as a consultant with Marine Consulting in 1995. He joined Banque CPR as Front Office and Risks Project Manager in 1998. In 2001, he became Manager of IT Development and Project Ownership for CPR Asset Management. In 2005, he was promoted to Operations Manager and became a member of CPR Asset Management's Executive Committee. In 2012, he joined CACEIS Fund Administration as Head of Front Office Solutions and member of the Management Committee. In 2014, he was appointed Deputy Chief Executive Officer for CACEIS Bank France and CACEIS Fund Administration. In 2017, he becomes Managing Director for CACEIS Bank, Luxembourg Branch and a member of the CACEIS Executive Committee.
Philippe Bourgues holds a degree from the engineering school ISEP (Avionics and Large Projects option).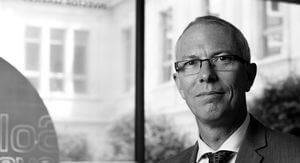 Pierre Cimino
Head of International Development
Pierre Cimino
Head of International Development, Pierre Cimino began his career as assistant to the Chief Financial Officer of Solvay Belgium. He joined Banque Indosuez Luxembourg in 1992, and initially worked as client relationship manager within the dealing room before becoming a spot dealer in 1994. In June 1996, he became Head of Human Resources for Banque Indosuez Luxembourg, before taking charge of back-office banking operations and securities-cash markets in 1999. In November 2001, he was appointed a member of the Management Committee of Crédit Agricole Investor Services (CA-IS) Luxembourg and Head of Business Analyst team and General Functions. In January 2006, he was appointed Managing Director of Fastnet Luxembourg S.A. Pierre Cimino has been Managing Director of CACEIS Bank Luxembourg and Head of CACEIS's entities in Belgium, the Netherlands, Italy and Hong Kong. He becomes Head of International Development in January 2017. He is a member of the CACEIS group Executive Committee.
Pierre Cimino graduated from the Institut Catholique des Hautes Etudes Commerciales (ICHEC), Brussels.
Thies Clemenz
Managing Director in Germany
Managing Director of CACEIS Bank Germany Branch, Thies Clemenz started his career in Deutsche Bank where he headed the French Asset Management subsidiary; he then held various positions in HSBC as COO of HSBC Global Asset Management Deutschland, CEO of HSBC Trinkaus Investment Managers in Luxembourg, Deputy CEO of HSBC Luxembourg and later as CEO of HSBC in Armenia.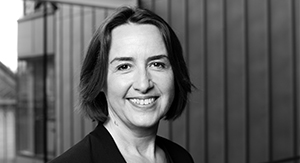 Carine Echelard
Managing Director in France
Managing Director in France, Carine Echelard began her career in 1987 in the Futures back office of Caisse de Gestion Mobilière. In 1989, she became head of the "institutional and non-resident clients" back-office at Nivard Flornoy, a brokerage firm owned by JP Morgan SA. She joined Credit Lyonnais in 1991 as a researcher on the bond market. In 1995, she became head of fund administration at Credit Lyonnais Asset Management. From 2004 to 2010, she held the position of deputy Managing Director at RBC Dexia Investor Services in France. She joined CACEIS in 2010 as deputy Managing Director of CACEIS Bank France and CACEIS Fund Administration in France. In April 2014, she was appointed Managing Director of CACEIS Bank France and CACEIS Fund Administration and is a member of the CACEIS group's executive committee. In November 2016, she becomes Managing Director in France.
Carine Echelard graduated from the Institut Supérieur Commercial in Paris and holds a Diploma in Advanced Accounting.
Carlos Rodríguez de Robles
Managing Director in Spain
Carlos holds a Degree in Economics and Business Administration from the Universidad Complutense de Madrid and a Master in Business Administration from Tuck School of Business at Dartmouth.
He started his career in HAMBROS BANK LIMITED London, UK in 1995 as an analyst. In 1996 he joined CEMEX S.A. in Madrid in the finance area and in 2000 moved to CEMEX, S.A., El Cairo. In 2001 he joined MCKINSEY & COMPANY Madrid, as a Consultant. In 2004 he was appointed Head of Business Development and Control for the GLOBAL BANKING & MARKETS Division at Grupo Santander. In 2009 he moved to Banco Santander México as Deputy General Manager – Global Wholesale Banking. In 2013 he returned to Banco Santander Spain, as Head of Global Transaction Banking. Currently he is the Chief Executive Director and Member of the Board of Directors for Santander Securities Services, S.A.U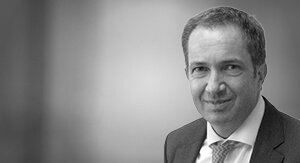 Jean-Pierre Valentini
Chief Financial and Administrative Officer
Chief Financial and Administrative Officer of CACEIS, Jean-Pierre Valentini began his career in 1991 in the audit department. He joined Bank Indosuez Luxembourg in 1992 to take charge of Financial Control before taking on the role of Treasurer in the Dealing Room from 1996 to 2001. He then became head of banking and markets at Crédit Agricole Indosuez and Crédit Agricole Investor Services Luxembourg until 2005. During 2005, he became General Secretary of CACEIS BL and then Chief Financial Officer in 2007.
In May 2014, he was appointed Group Chief Financial and Administrative Officer and member of the Executive Committee of the CACEIS group.
Jean-Pierre Valentini is a graduate of the Institut d'Etudes Politiques in Paris and holds a degree in Finance.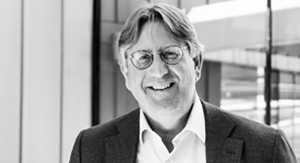 Sikko Van Katwijk
Managing Director in the Netherlands
Sikko VAN KATWIJK was appointed as member of the Managing Board of KAS BANK in 2009 and as Chairman of the Board in 2014. He primarily focused on Corporate, Commercial Department, Treasury, Internal Audit and the UK & German Branches. His in depth understanding of the UK comes from his period as Managing Director of KAS BANK London office in the late 1990s. During his time at KAS BANK and Citco Bank, Sikko has built up strong experience in Relationship Management, Sales and Marketing for both institutional investors and transaction banking clients. After KAS BANK became part of CACEIS, Sikko VAN KATWIJK was appointed Country Managing Director of CACEIS in the Netherlands. In October 2019, he became a member of CACEIS Executive Committee and Group Management Committee.
Sikko VAN KATWIJK studied Public Administration at the Erasmus University in Rotterdam and Business Administration at Indiana University in Bloomington, USA. Continuing his academic interests, Sikko is a member of the International Advisory Board of the University of Maastricht in the Netherlands.