CACEIS PENSIONS CENTRE: THE ART OF POSSIBLE
We're redefining asset servicing to help you flexibly prepare
with confidence for today and tomorrow
One collective platform: Dedicated to pensions
The CACEIS Pensions Centre sets a new benchmark in pension scheme administration. It uniquely brings together a central and dedicated team of over 110 professionals to service pension schemes, leveraging market leading technology that provides unparalleled levels of flexibility through one front-to-back platform.
The wisdom of our people lie at the heart of meeting the unique and evolving needs of pension schemes. They are pensions and investment experts that speak your language and collectively work together to pursue the right outcomes by streamlining your operational processes and giving you real time access to data for quick decision making.
We combine this expertise with local market support from our pensions specialists.
Our single-minded collective: Hear directly from our experts in pensions and investments about our fully integrated end-to-end capabilities for pension schemes
Learn more about our pensions passion
Find out more about our fully integrated front-to-back platform
Leverage our portfolio management discipline and capabilities in front office
One version of the truth drives reporting
What you can expect when you access our sustainability reporting
Hear from our local market experts about our approach to consultative partnership
Traditional and private assets on one fully integrated front-to-back platform designed for all pension schemes
How we are designed to help you move forward
Bringing flexibility and scalability to meet your unique operational needs with one fully integrated front-to-back solution accommodating private and traditional assets, listed and non-listed assets and all fund structures.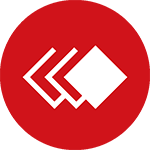 Timely, accurate and complete investment data with the investment book of record, providing a single source of truth across front, middle and back office. One source of data streamlines your processes and brings efficiencies to decision making.

Look through of all your assets by individual holding, sector and country in one place to give you quicker access to positions and exposures in real time.


Benefit from market leading data on ESG and climate risks to help you assess, manage and report on your sustainability goals, alongside data to fulfil regulatory reporting in this area.


An active commitment to responsible and consultative partnership from onboarding through to ongoing servicing so we can fully meet your evolving needs.

With no manual workarounds, you enjoy more efficient data governance, with reliable, transparent and timely reporting.

A flexible approach
You can access our front-to-back solution, or components of it, without having assets with us as custodian.
We have multi-custodian connectivity, and we can bring your non-custody assets, including funds, onto our platform to give you a single source of truth.
Access to leading reporting on your ESG and climate risks
Our shared responsibility
Pension schemes of all sizes are impacted by similar operational challenges and investment complexity.
We believe it's our collective responsibility to connect all pension schemes with our expertise, and provide access to the same leading front-to-back operational processes. Our shared responsibility also reflects our focus on sustainability by providing access to reporting solutions, like ESG and climate risk, to guide pension schemes in meeting their regulatory requirements.
Tried and tested technology and expertise
You benefit from tried and tested multi-asset front-to-back technology, with processes that have been configured for pension schemes, alongside our team of pensions and investment professionals. They bring strong expertise in pensions and a unique edge to anticipate the challenges and opportunities faced by pension schemes today and tomorrow.
Our pensions heritage
Our focus on shared responsibility connects to our pensions heritage. We've been partnering together with pension schemes in the Netherlands for over two centuries.
We have an entrepreneurial mindset to keep pushing forward and this drives our pursuit for market-leading solutions that deliver long-term value for pension schemes, such as our integrated front-to-back capabilities and sustainability reporting.
And knowledge across our pensions collective is knowledge-shared – we're passionate about sharing best practice and new ideas with all types of pension schemes in all the markets we operate.
Find out more about how the CACEIS Pensions Centre can help you.
We'd like to hear from you.
James Parish
Head of UK Pension Sales, UK
Single Schemes and LGPS Lead
james.parish@caceis.com
Matthew Ives
Business Development Director
Fiduciary Managers
matthew.ives@caceis.com

Michael Callari
Business Development Manager
Consultants and Master Trust Lead
michael.callari@caceis.com