Wouter Peters, Global Head of The CACEIS Pensions Centre, provides his perspective on how pension schemes can think ahead.
Can you briefly outline some of the themes that will impact pension schemes over the next few years?
Pension schemes are having to operate in a more complex environment.
For example, in their focus to seek alternative sources of return, allocations to private market investments have increased to an average of 23% globally[1]. So efficiently managing and reporting on portfolios comprising a range of different assets classes, and reporting the outcomes, becomes increasingly challenging. It means pension schemes require more sophisticated risk management and reporting capabilities.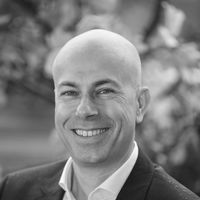 Meanwhile, increasing geopolitical risk, a measured return-environment and market volatility are placing demands for more immediate information on portfolio positions and material risks. Against this backdrop, pension schemes are getting ready for climate challenges, with many requiring good quality data so they can measure, for example, how climate change is impacting investment risk and track progress towards their net-zero targets. Regulatory reporting requirements around sustainability have also become tougher.
Pension schemes need the flexibility to be nimble on the investment side. They require more information in a faster timeframe and they need it in more detail than ever before. Furthermore, there is increasing demand for transparency on performance, risk and sustainability, placing greater emphasis on good quality information.
What does this all mean for pension schemes?
In summary, pension schemes are increasingly looking for an agile operating model that can help them capitalise on market opportunities, simplify their reporting processes (which now need to accommodate factors like ESG and climate change) and bring more efficiency to regulatory reporting.
In our discussions with pension schemes, building scalability to manage evolving regulation, data volumes and technological change are becoming key factors for consideration.
This is what the CACEIS Pensions Centre has been designed for.
It's an end-to-end proposition for pension schemes. We know that's really important, because many schemes have a fragmented infrastructure and architecture, and therefore having a one-stop shop, which is what we do and deliver by design, is really important.
Can you summarise your capabilities?
Yes, and it all starts with our people who are passionate about pensions. We have a central hub of over 110 professionals based in the Netherlands that service pension schemes across Europe – and will always place our clients first. It's really important to understand the unique needs of pension schemes that we can support, which means we invest a lot of time and effort to make sure our teams really do exactly that. Consequently we've built a team of people that combine pensions and asset management backgrounds – so we can speak the language when engaging with pension schemes at all levels, from the chief investment officer through to operations and administration specialists.
Our core team is strengthened by local on-the-ground pensions specialists who remain close to our clients and their specific needs.
This platform, with its pensions focus, is quite unique.
Sitting behind our people is a complete and fully integrated front-to-back solution with investment at its core. We start from a SaaS front-office support solution, all the way to the investment book of records, performance, risk, financial record keeping, and reporting – using one golden source of data.
What really makes this differentiated is that we cover both traditional and alternative asset classes on one single platform, providing pension schemes with the ability to transform and streamline their operational and reporting processes.
Above all, however, our pension scheme clients remain at the centre of everything that we do. We think about how we can be useful to our clients, how we can provide them with support on their regulatory obligations, their control and oversight of their assets, and about how we can meet their needs today and tomorrow.
Can you provide a bit more insight on your front office capabilities?
Our front office capabilities give pension schemes the ability to perform cash management, portfolio modelling and construction, strategic and tactical asset allocation, risk analysis, rebalancing, hedging, position simulation and security/manager selection and monitoring, order creation, pre-trade compliance and order execution through a single-entry point. We also support multiple assets, so for example, equities and bonds, but also some more illiquid assets like private equity and private real estate.
On private assets, we can also provide insight on asset allocation in terms of market value, including any outstanding commitments or any other outstanding capital that might be called by the underlying managers.
The power of our front office capabilities is demonstrated through our integrated front-to-back solution. For example, a client instruction or order placed in the front office solution follows that entire path until settlement, and when it becomes a transaction it also shows up in the NAV calculation and will be part of the financial accounting.
How do you provide pension schemes with quality and timely data?
Central to this is one fully integrated IBOR and ABOR providing a single source of truth for all traditional and alternative asset classes. It means pension schemes have a near real-time consolidated view of all their exposures across portfolios, holdings or chosen investment criteria. Daily accounting also means we can provide full-look through at a fund level, providing pension schemes with complete transparency of underlying exposures.
Is sustainability now a major influence?
Yes, most definitely. Being a responsible partner to me means helping our pension scheme clients better understand their ESG risks, their climate risks, and have the right decision useful data to analyse their portfolios.
Our key goal to providing pension schemes with access to ESG and climate-related sustainability reporting is the provision of full look through capability into pooled funds to identify particular ISINs and single issuer names where ESG exposures and climate risk data might be material. The data also provides pension schemes with the ability to engage effectively with their asset managers.
---
[1] Willis Towers Watson 2023 Global Pension Assets Study