CACEIS News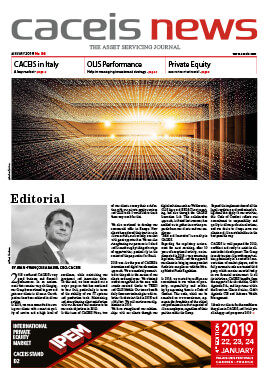 CACEIS News No. 56 - January 2019
The Asset Servicing Journal
Italy is a key market for CACEIS
OLIS Performance helps investors manage their investment strategy
MACSF's Testimonial
CACEIS boosts digital fund distribution with TEEPI
Subscribe to the ESG reporting
CACEIS is a privileged partner of private equity funds
Collateral, a strategic issue for financial players
SRD II: Shareholders are empowered
CACEIS releases its Code of Conduct
Country Focus - Italy
CACEIS Emetteurs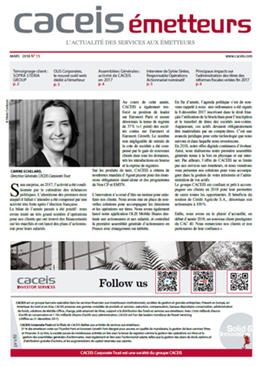 CACEIS Emetteurs N°15 — Mars 2018
L'actualité des services aux émetteurs
Témoignage client : Sopra Steria Group
OLIS Corporates, le nouvel outil web dédié à l'émetteur
Assemblées Générales : activité de CACEIS en 2017
Interview de Sylvie Sintes, Responsable Opérations Actionnariat Nominatif
Augmentations de capital réservées : enrichissement de l'offre CACEIS
Principaux impacts sur l'administration des titres des réformes fiscales votées fin 2017
Reference Papers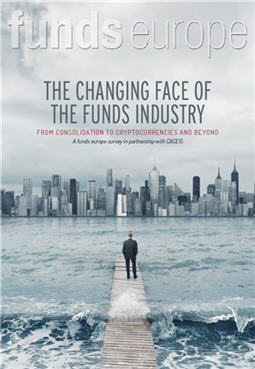 The changing face of the funds industry
From consolidation to cryptocurrencies and beyond
A funds europe survey in partnership with CACEIS
Corporate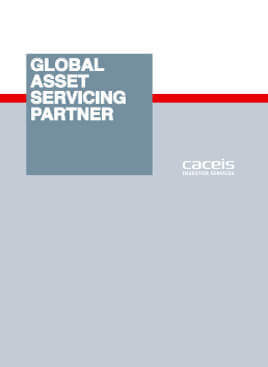 Corporate Brochure 2018
Global Asset Servicing Partner
CACEIS is an asset servicing bank specialising in post-trade functions related to administration and monitoring of all asset classes. With a solid IT infrastructure, we provide execution, clearing, custody, depositary and asset valuation services in markets worldwide to assist institutional and corporate clients in meeting their business development objectives.
Decryptage
N°109 - Janvier 2019
L'actualité juridique et réglementaire
EDHEC-Risk Institute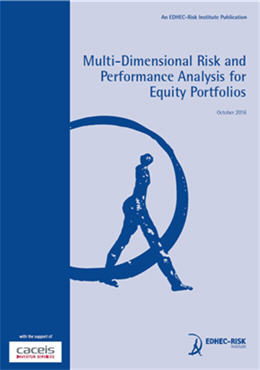 Multi-Dimensional Risk and Performance Analysis for Equity Portfolios
An EDHEC-Risk Institute Publication
In this study, EDHEC-Risk Institute explores a novel approach to address the challenge raised by the standard investment practice of treating attributes as factors, with respect to how to perform a consistent risk and performance analysis for equity portfolios across multiple dimensions that incorporate micro attributes.