CACEIS Netherlands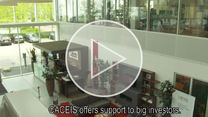 CACEIS Netherlands - the former 200 years old KAS BANK - is a European specialist in the field of custody and administration of securities and risk and reporting services.
Our ambition is to become a European 'Centre of Excellence' for pension funds. We also want to be market leader in the Netherlands by offering our other target groups (investment funds, family offices, insurers, banks and asset managers) a solid platform of services that fully supports the development of their core business.
From our offices in Amsterdam and Weesp we inspire our proud 400 employees to work every day in the best interest of our clients. Our core values are transparency and integrity.
CACEIS Netherlands - like all other CACEIS country organizations - benefits from the financial strength of the Group and shareholders Crédit Agricole and Santander. We also embrace innovation which enables us to support our clients with new products and services.
With our Corporate Social Responsibility policy, we contribute to society with sustainable initiatives at Group and local level.
Local Management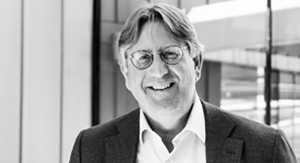 Sikko Van Katwijk
Managing Director in the Netherlands
Sikko VAN KATWIJK was appointed as member of the Managing Board of KAS BANK in 2009 and as Chairman of the Board in 2014. He primarily focused on Corporate, Commercial Department, Treasury, Internal Audit and the UK & German Branches. His in depth understanding of the UK comes from his period as Managing Director of KAS BANK London office in the late 1990s. During his time at KAS BANK and Citco Bank, Sikko has built up strong experience in Relationship Management, Sales and Marketing for both institutional investors and transaction banking clients. After KAS BANK became part of CACEIS, Sikko VAN KATWIJK was appointed Country Managing Director of CACEIS in the Netherlands. In October 2019, he became a member of CACEIS Executive Committee and Group Management Committee.
Sikko VAN KATWIJK studied Public Administration at the Erasmus University in Rotterdam and Business Administration at Indiana University in Bloomington, USA. Continuing his academic interests, Sikko is a member of the International Advisory Board of the University of Maastricht in the Netherlands.