Santander CACEIS Colombia aligns its brand name with Mexican and Brazilian entities as part of the group's regional strategy.
On 9th March, Santander CACEIS Colombia became S3 CACEIS Colombia. The change of name is part of the group's regional development strategy for Latin American subsidiaries.
Including the well-known short-form "S3" (Santander Securities Services) brand in the name signals Santander's continued commitment to our jointly-held subsidiaries.
"The new branding in Colombia represents more than just a change of name – we're aligning with the group's other two entities in Mexico and Brazil to create a unified presence across Latin America's three largest economies," explains María Susana Montero, Managing Director of S3 CACEIS Colombia. She adds that this change "signals that our operational processes, technology and service commitments align with the standards established by CACEIS for all the markets where it operates".
The rebrand has no economic, operational or legal impact for clients or partners of S3 CACEIS Colombia.
There are also no changes to the S3 CACEIS shareholder structure established by the joint venture agreement between the Santander Group and the Crédit Agricole Group at the end of 2019.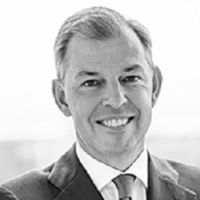 "Our shareholders know that remaining competitive in the finance industry, means you shouldn't aim to offer everything - you have to specialise and build partnerships. That's why two leading European players, Santander and Crédit Agricole, joined forces to create a front-running European asset servicing group. It's a model we want to export to the vast Latin American market where Santander has a strong local presence", explains Carlos Rodríguez de Robles, Deputy Chief Executive Officer of CACEIS Bank and Managing Director of CACEIS Bank Spain and LatAm.
"The rebranding in Colombia is another step in the group's strategy for the region. In 2020, the Mexican entity, Banco S3, successfully adopted the S3 CACEIS brand, then in 2021, the Brazilian entity followed suit - and now it's our turn," says María Susana Montero.
S3 CACEIS has been operating out of Colombia for 4 years and now handles 15.9tn Colombian pesos in fixed income, equity and investment fund assets. It also performs over 15,000 transactions per annum on behalf of Colombian and foreign clients.
Elena Mesonero, Head of Regional Coverage for Spain and Latin America, explains S3 CACEIS' servicing strategy in Colombia: "We're pursuing our business development objectives in Colombia by providing platforms with sufficient flexibility to adapt to each markets' specific needs, and talented staff with the relevant knowledge and experience of working in the sector".
"S3 CACEIS Colombia has a diverse set of clients with individual needs that we understand and are able to fulfil. We service both local and foreign clients, including banks, financial companies, insurers, pension fund managers, trust companies, brokerage firms, corporate clients, universities and public sector entities", concludes María Susana Montero.