Despite its January 2016 implementation date, Solvency II, aimed at insurance and reinsurance companies, has not yet been fully implemented, especially in terms of the calculations and the Solvency Capital Requirement. ManCos and insurers still hesitate between carrying out calculations on a fully in-house basis or partially outsourcing them.

Solvency II stands on three pillars:
The first is risk-based capital requirements,
the second, organisational requirements for governance and risk management,
and the third, transparency, requiring various local and European reports.
The TPT file standard provides all information required to fulfil these obligations such as calculation of the SCR - Solvency Capital Requirement, investment monitoring and QRT production.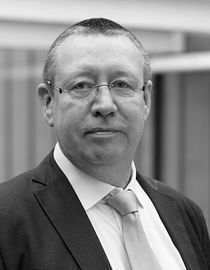 CACEIS offers a modular service that allows management companies to provide the reporting required by insurance companies, and allows insurers to obtain a consolidated and uniform statement of their assets, accompanied by the calculation of aggregates relating to the gross market SCR. Clients do not need to get involved in this process, other than in exceptional cases.
ASSET TRANSPARENCY
The first key step is to make any underlying packaged products transparent, which allows individual assets to be consolidated within the portfolio, whatever the investment vehicle (e.g. UCI, OTC derivative, securitisation vehicle). For insurance companies, transparent portfolios can represent thousands of asset holdings, so efficient, industrial processes are essential. CACEIS values nearly 9,000 portfolios that can be used to help value top level portfolios, if the relevant management companies agree.

"We then act on the client's behalf via TEEPI to rectify assets without a valuation using the standard TPT file format," adds Pierre Oger, Group Product Manager at CACEIS.
ENHANCED HOLDINGS INFORMATION
In the second step, holdings information from diverse sources is consolidated and republished together with data from CACEIS' master data repositories. This ensures data on investment assets is consistent and standardised, no matter which issuer provided the TPT file.
THE SIX SOLVENCY CAPITAL RATIO CALCULATIONS
Depending on the asset in the transparent inventory, the final part of the offer covers the stress test calculations recommended by the regulator. The stress test calculations are carried out on CACEIS' proprietary risk management platform, which was assessed by a third party audit firm.
At the end of the process, all information is disseminated via TEEPI.