Last summer, following a call for projects to trial a central bank digital currency (CBDC) for financial asset exchanges, France's central bank, Banque de France, selected several projects to support. Among these was a project led by IZNES which involves a group of companies including CACEIS.
In December, within the framework of the Banque de France trials, more than ten CBDC fund unit transactions were carried out on IZNES' platform.
These transactions, which accounted for upwards of €2 million, were carried out together with SETL, CITI, Groupama AM, OFI AM and DXC, and in strict compliance with existing regulations.
IZNES, a blockchain-based fund subscription and redemption platform, together with its partners designed and developed a portal to accept CBDC tokens and upgraded its entire operational platform within three months.
SETL provided the distributed ledger technology (DLT), as well as the technology permitting issuance and redemption of CBDC tokens, in close cooperation with Banque de France's technology team and IZNES. DXC oversaw the project's security issues.
CITI and CACEIS played the role of commercial banks using CBDC tokens. CACEIS also acted as custodian of Groupama AM's "Groupama Entreprises" fund which was used for the trial. OFI Asset Management and SETL played the role of proprietary investors.
Each participant could assess the value of the CBDC in the fund distribution chain, and test out simpler, faster and more secure processes.
Gil Ransy, Head of Unit Banking Services at CACEIS, commented: "This trial has enabled us to validate our processes in a digital environment with a view to upgrading our current payments platform".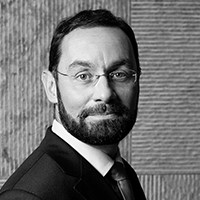 The successful completion of this trail-blazing project required in-depth legal and regulatory analyses and regular communication with the Banque de France and the other participants. This enabled the target architecture to be suitably designed, and provided sufficient support for implementing the tests which lasted several weeks, right up to the completion of the trial. Within CACEIS, staff members from Public Affairs, 3D Products and Operational Banking departments worked in close partnership to ensure that the trials were a success.
"This experience is very positive and paves the way for the adoption of digital asset transactions in the world of asset management," said Arnaud Misset, Chief Digital Officer of CACEIS.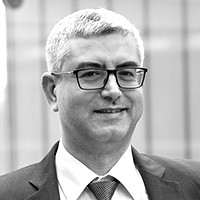 Kais Haj Taieb, Group Product Manager at CACEIS, added: "We wanted CACEIS to be part of this project because of the innovative nature of the trials. It is a major step towards the next generation banking ecosystem, and CACEIS is at the cutting edge of developments."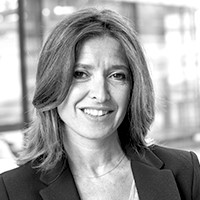 "As an asset servicing group, CACEIS is right at the heart of research efforts into the use of a CBDC led by the Banque de France. These trials are intended to provide concrete feedback for questions raised in October 2020 by the European Central Bank concerning the potential creation of a digital euro", concluded Eliane Meziani, Senior Advisor - Public Affairs at CACEIS.