The two groups have signed a draft agreement to merge their issuer services in a 50/50 joint venture.
The two main service providers in the securities market aim to join forces and create a leading specialist in issuer services. This would include operational services such as shareholder recordkeeping, organising and centralising general meetings, setting-up and centralising financial operations, and managing employee shareholding plans.
The venture would extend to investor services - for shareholders, bondholders and employees - including the management of investor relations (web/email and call centre), receipt/sending of stock market orders, centralisation of subscriptions, voting, responses to corporate actions, etc., as well as fiscal reporting.
This partnership would enable CACEIS and BNP Paribas Securities Services (BPSS) to pool their investments, and would be an important step in the development of an extended range of services for corporate clients. The two service providers have solid experience in similar and complementary fields, and share a vision for the business. The joint venture reaffirms the Crédit Agricole and BNP Paribas groups' long-term commitment to corporate services.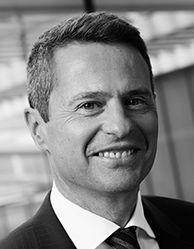 The future joint venture would have all the resources necessary to operate independently on the market. CACEIS and BPSS would combine their business assets, their sales, operating, legal and IT teams, their specialist IT platforms and, more generally, all of the resources and skills needed to run their business.
"We are delighted with this plan to join forces with BPSS and create a major player in issuer services. In a complex environment that is constantly adjusting to regulatory developments and digitalisation, issuers of securities need scalable services. This ambitious project underscores our commitment to supporting our corporate clients, for whom services are considered sensitive", said Lionel Barthélémy, Deputy Managing Director of CACEIS Corporate Trust, CACEIS's issuer services entity.
The issuer services business requires substantial ongoing investment, sitting between corporate and investment banking, asset management, retail banking (with large volumes to be handled) and digital solutions (time-to-market and multi-language, with strict security constraints). "It is therefore essential that we create synergies and economies of scale, combine our expertise, and pool investments to consistently offer a comprehensive range of services that meet the highest market standards for both security and quality", Lionel Barthélémy stressed.
The new joint venture would provide issuers with an open architecture model, so that it can be integrated more easily with companies' differing IT systems.
With this new direction, the joint venture can be an influencer on the market, serving the interests of issuer clients, especially in terms of regulatory changes that have yet to be finalised, such as SRD II, changes concerning the Record Date, and the legal developments that will be needed in France to bring about fully electronic invitations to, and voting at, general meetings.
Crédit Agricole and BNP Paribas have experience of successful partnerships. The closing of the transaction is scheduled for the end of 2022 subject to the required consultations, and the authorisation of the various competition and regulatory authorities. Issuer services will continue to be provided separately by CACEIS and BPSS until the joint venture goes live. The new company will have its own name.
It should be added that this draft agreement is limited to the specialised field of issuer services. All other services provided by CACEIS and BPSS are unaffected.