What has been your greatest technology success story to date?
I'd say one of our latest endeavours – the CACEIS Connect Store – has been a notable tech success for us. We had been hearing for many years that fintechs and start-ups were trying to compete with us, but that's not the case. In truth, they wanted to work with us, and we realised that many of the fintechs knocking on our door were relying on data we produce as a fund administrator.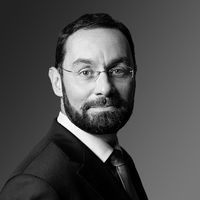 With the Connect Store, we've been able to set up a private marketplace that connects our clients to the best third-party service providers. Our clients can sign up to this by using their single sign-on, and we do joint events and webinars with our fintech partners which they can also attend. Although the phrase 'win-win' generally usually serve much value in practice, in this case I would say it's an appropriate phrase.
How can technology be used to improve operational efficiency and reduce costs?
In terms of operational efficiency, we decided to make a distinction between the client side and internal side. Sometimes, companies can spend too much attention on the client side and too little on what people internally are using. For example, some of our staff pointed out that [...]