The PLSA Investment Conference 2023 is bringing together the full pensions investment chain to discuss the big picture challenges and sector-specific issues for pension fund investment in turbulent times.

This year pensions industry leaders and aspiring leaders will discuss:
The impact of macroeconomic and political instability on the investment climate
The way we identify, understand and manage the next big risks
The investment outlook for an industry searching for growth opportunities
How pension funds can support positive growth for the national economy and society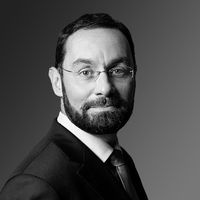 On June 6, at 12:45, Arnaud Misset, Chief Digital Officer, will share his views at the roundtable on:
"Pension Schemes of the Future: How Will Digital Assets Change the Landscape?
Digital assets have the potential to transform the industry. In this educational roundtable, we share insight on digital assets and how it could reshape the investment landscape, we demystify the issues around blockchain technology and highlight opportunities including potentially increased access to private markets and illiquid assets."
Come and meet with our team of representatives at stand 2 & 3 (Exhibition hall).