CACEIS is a key player in the asset servicing industry's digital transformation and aims to broaden its presence in digital asset services by offering solutions that meet clients' growing demand.
To this end, CACEIS will use a platform developed by Taurus, a Swiss company specialised in digital assets and blockchain, and leading provider in Europe and Switzerland. CACEIS selected this solution because it is best suited in terms of security, scalability and reversibility requirements that are essential for CACEIS. The security of clients' assets and operations is a major factor in CACEIS' strategy.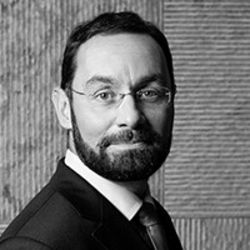 Under the terms of a recently signed agreement, Taurus' platform and its three modules will enable CACEIS to offer the following:
Secure custody of digital assets, including automated corporate action processing, dividend payments and Smart Contract management,
Digital asset issuance and tokenisation on blockchain,
Interfaces with several blockchains (Ethereum, Tezos, etc.).
Arnaud Misset, Chief Digital Officer of CACEIS, comments: "In addition to our traditional asset servicing, CACEIS aims to gradually extend its offering to all digital assets and provide support for clients on blockchains. Taurus is a recognised expert in the field, and the integration of its platform is a major step in CACEIS' innovation strategy."
CACEIS will be able to leverage Taurus' cutting-edge technology to automate and simplify digital asset processing. The platform, once integrated into the SaaS (Software as a Service) architecture, will allow CACEIS to gradually become involved across the entire value chain, from issuance to post-trade processing, starting with tokenised assets and extending to other types of digital asset.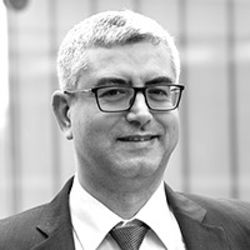 In order to accelerate these developments, which are intended to strengthen the global service offering and to provide support for clients aiming to invest in the field, CACEIS has created a "Digital Assets Factory". It brings together all business lines - Custody, IMS (Investment Management Services), 3D (Digital, Data, Dissemination), and the support functions, Product Development, Compliance, Legal and Public Affairs. Particular attention has been paid to the regulatory framework, which has been developing rapidly for several years, as with the recent adoption of the Pilot regime. "The European regulation on this new regime, published on 2nd June, allows market infrastructure operators to use the blockchain and also paves the way for the financial instrument tokenisation, or securities tokens" explains Kais Haj Taieb, Group Product Manager 3D.
"Regulation is a major obstacle for fintechs looking to compete with traditional players. We believe that asset servicers like CACEIS are best placed to handle both traditional and digital assets", says Arnaud Misset.
A first MVP (Minimum Viable Product) for custody is currently being worked on to trial the issue of digital assets, with a partner, on a public blockchain.
Other projects include seeking authorisation for CACEIS to obtain the status of a Digital Asset Service Provider (DASP). The process is underway and this step should be completed by early 2023.
CACEIS will of course keep clients well informed about the development of its offer.