OLIS, CACEIS' client platform, is the hub from which all our information and reporting services can be monitored. Our Digital-Data-Dissemination (3D) team and our operational teams are constantly working to improve the user experience so we're providing this overview of the progress made so far this year.
We prioritise investment into OLIS to give clients easier and quicker access to essential data. Dashboards and widgets allow them to find information more rapidly and therefore focus more time on the task at hand. The most recently launched features also follow this idea.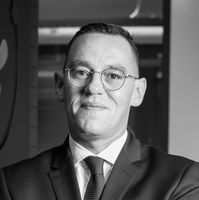 "We recently released new widgets and summary pages for specific services, and we have introduced new self-care features that give clients greater independence of action", confirms Benoit Dubosquet, Group Head Digital and Data Client Services.
NEW PAGES FOR SPECIFIC ACTIVITIES
The CSDR Widget and its dedicated page allow clients to track their settlement penalty balances, as well as forced redemption alerts. Monthly penalty amounts can also be viewed in a dynamic graphical format. The details of the penalties are shown in grids that can be exported in Excel format.
The Widget for monitoring, simulating and responding to corporate action notices has a dual view, a calendar mode schedule for filtering and viewing corporate actions for the current month (or any other period desired) and a counter view indicating the volume by corporate action family and by action to be taken. The page includes information on the relevant CA files and access to the underlying positions. The possible actions depend on the rights assigned to the users who can view, simulate potential responses, measure the impact of their responses, respond, and validate responses. There are several answer validation modes (2 or 4 eyes).
The Cash Widget is a brand new page that will be soon deployed on OLIS. It will enable our clients to access an intuitive module for viewing cash balances and movements in real time across the entire scope of their activity.
As always, OLIS allows the use of filters, sorting and exports to refine the information sought. A consolidated view of the balances is also possible in accounting date or value date D-1, D, and D+1.
With the Self-Care Mode widget, the primary objective is to provide our clients with more autonomy and allow them to follow up on their requests in complete transparency. This type of module will continue to develop in the future.
The User Management module, provided to OLIS administrators designated by each client, provides visibility on all users in their organisation. It will enable user access to certain accounts to be reactivated or deactivated as required. This feature will be completed very soon, adding the possibility for a selected user to view his or her rights, as well as the scope of the accounts to which he or she has access.
Following the same principle of allowing clients to make their requests digitally, the Account Management module has been developed by CACEIS. The client can make requests to open securities and cash accounts and benefit from real-time monitoring. It is no longer necessary to send emails and wait for feedback on the status of the request. In addition to intuitive forms, clients have access to a tracking dashboard that provides a transparent overview of the requests made up to the opening and retrieval of the relevant account numbers.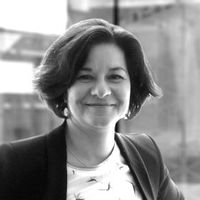 A new service available on OLIS: the Connect Store
In order to offer clients even more value-added services, we have developed a private marketplace accessible from OLIS. The aim of this Connect Store is to provide a catalogue of solutions offered by pre-selected Fintechs to which clients can subscribe via OLIS. Each solution is detailed on a dedicated page which includes the features, prices and subscription methods. It will be possible to subscribe digitally and then to access our partners' solutions via OLIS in a completely transparent manner.
This catalogue of solutions on OLIS will be continuously enriched in order to offer our clients a growing number of innovative services. "For 2023, our roadmap includes the implementation of new widgets, new collaborative and self-care features, as well as new fintechs to extend our Connect store catalogue" announces Sabine Iacono, Group Digital Transformation Manager.