Meet Waystone, a CACEIS client since 2017 and a leading provider of management company services on many asset classes and throughout multiple jurisdictions. Cyril Delamare and John-Kyllian Chaptal share their thoughts and their expectations for the future.
Could you give us a brief introduction to your company?
Waystone was founded in March 2021 following a transcontinental merger between three companies: Montlake (Ireland), MDO (Luxembourg) and DMS (United States) all of which had a legacy spanning more than 20 years. Waystone is the leading provider of institutional governance, risk and compliance services to the asset management industry and provides its clients with the guidance and tools to allow them to focus on managing their investment goals with confidence.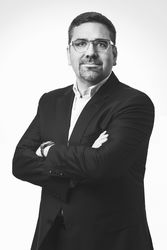 Waystone operates across 14 jurisdictions, five of which are in Europe and include Luxembourg, Ireland, Switzerland and the United Kingdom, we offer a reliable, comprehensive solution to our clients, who have placed more than US$1 trillion in assets under our supervision. Our ESG, structured finance, cybersecurity and sales support services add to the strength of our inclusive solution.
How did you start working with the CACEIS group and which services have you outsourced?
We started working with CACEIS in the United Kingdom in 2017, when we were looking for a new partner that could offer a fund administration and custody service across different countries. CACEIS could provide us with centralised fund administration and custody services that reflected our needs and institutional vision. After launching one fund, we now have several vehicles with CACEIS in France, Luxembourg and the United Kingdom, holding more than €4 billion in assets under management. This relationship now mainly concerns liquid and private equity funds.
What do you particularly appreciate about your relationship with CACEIS?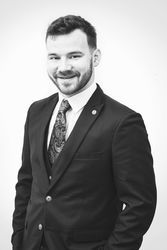 Beyond service quality and continuous intra-entity monitoring, CACEIS has proven to be a valued partner, helping us to set up FCP funds. CACEIS has given us its full support, sharing its experience, and has been faultless in the development of this new range. In the past, it was rare for an Irish management company to be creating an FCP. We have worked hand-in-hand with CACEIS teams, who have been accommodating and provided good advice.
What do you expect from your relationship with CACEIS going forward?
Waystone plans to maintain the same rate of global growth, a 30% increase in revenue each year, and to do this we need to expand our presence in countries like France, where we know that CACEIS will be a valuable partner. We expect a partnership rather than a traditional client/supplier relationship, so that we can provide an enhanced service to our clients.