The Sustainable Finance Disclosure Regulation (SFDR) has defined new European rules for investment classification as well as standards for sustainability reporting. In this ever-changing regulatory environment, clients need a partner who can help them keep up to date with the regulatory and business challenges they face. This is why CACEIS is offering a new type of ESG reporting service in addition to the already extensive reporting available on OLIS, the client portal.
CACEIS now proposes two ESG & Climate offers, one via OLIS and one that leverages Clarity AI, a fintech solution available through the CACEIS Connect Store. Both provide access to high-quality non-financial data and offer tools for reporting that comply with current regulatory requirements.
Each has a risk monitoring section to show the ESG risk exposure and ongoing changes, and a regulatory reporting section which can generate pre-configured reports for the financial authorities or other market players.
The Olis-based ESG offer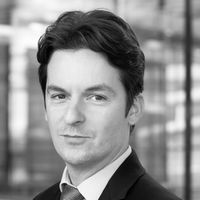 With 15 years of experience in performance and risk analysis, CACEIS has developed an innovative and easy-to-use ESG & Climate reporting offer.
"The objective is to continue to provide asset managers and institutional investors with digital platforms to assess their own ESG risk exposures, while taking into account the individual specificities of their end-investors," says Florent Georget, Head of Reporting Investment Management Services, at CACEIS.
This offer leverages Confluence Revolution, a platform CACEIS has employed for many years and which is integrated into Olis as part of our performance measurement services. It has many advantages, including:
Data feeds from multiple vendors: ECPI (Confluence), Sustainalytics (MorningStar) and Trucost (S&P).
Native transparency features (for funds of funds) including aggregation capabilities.
Regular updates and enhancements to ensure it meets new regulatory requirements and international standards.
The risk monitoring module, which is integrated into OLIS, presents a detailed view of a portfolio's exposure to ESG risk and also enables comparisons to be made with an index or a benchmark. Fund managers can use it for monitoring and decision-making based on non-financial criteria related to the environmental, social and ethical characteristics of a fund's investments.
Exposure to climate risk, greenhouse gas emissions, carbon footprint, or investments in controversial sectors can also be monitored.
Static reports can be generated in addition to the OLIS-based dashboard:
Standard and customisable ESG factsheets presenting a portfolio's overall ESG score, controversial activities, carbon emissions, etc.
Reports complying with guidelines laid out by the Task Force on Climate-related Financial Disclosures (TCFD).
A European ESG Template (EET) allowing fund managers to publish their sustainability impact statements on companies in which the fund invests.
Sustainable Finance Disclosure Regulation (SFDR) compliant reports for Article 6, 8 and 9 funds.
Principal Adverse Impacts (PAI) reports of any negative consequences of investment decisions on 64 factors across the ESG spectrum.
For this offer, clients sign up directly with CACEIS.
Clarity AI based ESG offer
Since November 2022, CACEIS has offered Clarity AI, a leading fintech sustainability platform providing a wide range of information on ESG and climate risk through the CACEIS Connect Store. Clarity AI allows clients to view a complete breakdown of sustainability risks in a portfolio and for each individual issuer.
Clarity AI covers ESG risks and impacts, exposure to controversial activities, climate aspects, alignment with the European taxonomy, PAI indicators for portfolios in compliance with SFDR regulations, and a United Nations Sustainable Development Goals (UNSDG) module.
Clarity AI offers many benefits such as:
Using artificial intelligence and machine learning to analyse more than 2 million data points, process raw data and output reliable and transparent data using its proprietary algorithms.
Native transparency functionalities (for funds of funds) and aggregation capabilities.
Production of all reports required by existing regulations or international standards.
For this offer, clients sign up directly with Clarity AI via the CACEIS Connect Store.
"Clients can sign up for either one of our two robust and reliable solutions depending on their investment policies and ESG reporting needs. The major difference is that Clarity AI's solution is based on raw data reprocessed by AI whereas the OLIS-based solution uses data from established data vendors" concludes Michel Arany, Group Product Manager for CACEIS' ESG offering.