CACEIS has had many newsworthy events over the summer of 2023. Since 1st July, when we signed the major deal to acquire the European asset servicing activities of Royal Bank of Canada (RBC), our Group has changed both in size and scope.
CACEIS now employs a staff of more than 7,000 people, who are experts in a wide range of fields and work across 17 countries in Europe, North and South America, and Asia. The acquired entities in the United Kingdom and Jersey are subject to specific procedures that will be completed at a later date, after which their staff will be able to join our group.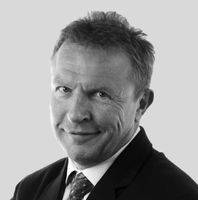 As a European leader, CACEIS is undeniably a key player in the asset servicing market, with €4.6 trillion in assets under custody and €3.3 trillion in assets under administration at 31st July. We have significantly strengthened our market position in Luxembourg and Ireland, the two key jurisdictions for fund administration, placing us in the Top 3 players in Luxembourg and in the Top 5 in Ireland. We have also raised our exposure and business profile in the United Kingdom and the United States, and we now have a representative office in New York.
We have also risen to the top spot in Europe in terms of services to the private equity community, with more than €545 billion in assets under custody and €300 billion in assets under administration.
Clients will benefit from enhanced service quality, as well as the peace of mind that comes from working with a financially stable asset servicing partner with a clear development strategy. We are committed to our business sector for the long term, and have a clear policy of constantly improving our services to become the company by which other players are judged.
I would also like to remind you of another important piece of news which was published and shared widely on social networks over the summer. Our French banking entity, CACEIS Bank, became the first ever custodian bank to obtain DSAP status in France (Digital Asset Service Provider or PSAN in French). France's financial markets authority (AMF) granted the authorisation, which is a first key step in our plan to develop an innovative custody offer for digital assets that provides a security framework which rivals that of traditional assets. A third-party digital asset custody service will allow us to meet growing demand for support from our asset management and institutional investor clients. By obtaining DSAP status in France, we are demonstrating to the market and the financial regulator that we take our responsibilities as an asset custodian seriously, both for traditional and digital assets.
This September, for the first time, both our newly joining and existing staff members will be on hand at our exhibition stand for the two major conferences - IPEM in Paris for the Private Equity community, and Sibos in Toronto, the major global financial services event.
CACEIS is fully committed to maintaining the strong and sustainable growth of our business. For CACEIS, its staff and the clients we serve, the future looks bright.