Following the acquisition of the European activities of RBC Investor Services on 1st July, CACEIS' Private Equity division - Private Equity Real Estate Solutions (PERES) - which was already growing strongly, has considerably increased its unlisted fund servicing business and now represents, post-acquisition, more than €545 billion in assets under custody and €300 billion in assets under administration, making it a benchmark player and the European market leader.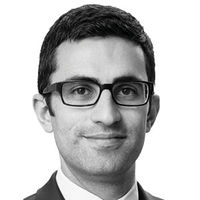 "As a market-leading global player, we have a long-term commitment to being a truly trusted partner for the unlisted sector, building solutions tailored to the evolving needs of our clients. We are the No. 1 custodian in terms of market share in Luxembourg and France, and rank in the top 5 in 6 other European jurisdictions," comments Arnaud Garel-Galais, Global Head of PERES.
More than 750 CACEIS employees, in Europe and Malaysia, are now fully dedicated to serving clients of unlisted funds.
"Being a leader in Europe means managing a first-class reputation. Our teams are committed to maintaining a high level of client satisfaction, both in terms of the service quality and our client relationship management. On a daily basis, we work closely with our operational teams to support our clients. We continue to win business from new prospects and are actively participating in the development of clients' projects and products", explains Olivia Zitouni, Group Head of PERES Clients.
Active preparation for the integration of the activities of CACEIS IS (formerly RBC IS)
Numerous workshops between sales and operational teams of both entities have been organised in order to get to know each other, understand each other's ways of working and identify any gaps. Clients' operations will gradually be migrated to CACEIS' information systems, which will draw on the group's extensive experience of business takeovers to ensure a smooth transition.
Innovation to improve client services
CACEIS is investing in its teams and tools, and constantly improving its processes to support its growing client base and their increasingly sophisticated projects.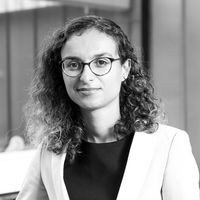 In addition to the integration plan mentioned above, this year the PERES teams set up an enterprise data management (EDM) platform to manage investor documentation. They have also integrated a web-based solution, Yardi Voyager, well known to real estate asset managers, which enables private equity, infrastructure and private debt activities to be better integrated and managed via a single platform for fund administration. It also provides benefits in terms of productivity, synergies and quality of services associated with CACEIS' IT ecosystem, and increases the efficiency of services provided by CACEIS across all jurisdictions.
Representatives of CACEIS' PERES teams, as well as Crédit Agricole CIB and Amundi, will be present at the annual event IPEM in Paris from 18th to 20th September and look forward to discussing the market and future business development projects with clients and other private equity players. "We look forward to seeing our clients and prospects at our stand Central 419," concludes Olivia Zitouni.