For some weeks now, we have been living once again in a context of uncertainty, with strong inflationary pressures linked to the geopolitical crisis.
Our clients are exposed to market volatility and difficulties resulting from the economic and financial sanctions against Russia. CACEIS has done its utmost to support them in these conditions. From the first day of the invasion of Ukraine, we set up a daily crisis unit to provide an update on the latest developments in the sanctions and their consequences for our clients. Our aim, as always, is to help our clients realise their investment strategies in the interests of their end clients.
In these troubled times, we have announced to the market, and in particular to our corporate clients, a major initiative, which is the planned merger of our issuer services business with BNP Paribas Securities Services. We have signed a draft agreement to combine these businesses in a 50/50 joint venture. Our common ambition is to create a leading player specialising in this field. Our project with BPSS will provide issuers with a range of services at the highest market standards. The transaction is expected to be completed by the end of 2022, subject to the required consultations with employee representative bodies and the approval of the various competition and regulatory authorities. It should be noted that this project covers exclusively the field of issuer services and not CACEIS' other offerings.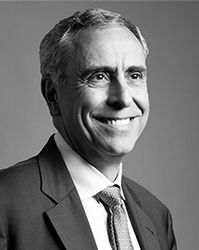 Beyond this partnership project, the many commercial successes we have recently achieved confirm our ongoing efforts to strive for relationship excellence. Candriam's testimonial in this issue confirms our ability to listen, adapt and support our clients in their development projects. I attach great importance to this.
Our 2021 results confirm the strength of our Group and the dynamism of our commercial activity with a 10% growth in our custody and fund administration assets. I would like to thank our clients for the trust they have placed in us.
Fortunately, we can now confirm the return of face-to-face conferences. The sales teams and I look forward to seeing you at the Fund Forum in Monaco from 10 to 13 May. I will be moderating a panel and our delegation will be pleased to welcome you on our stand.
Joe Saliba