CACEIS' UK business combines the long-standing fund servicing operations of the group with the UK pensions servicing side of the business acquired from Dutch provider, KAS Bank, in 2019. Under Managing Director, Pat Sharman, CACEIS in the UK has developed a strong, collaborative culture, with a close-knit diverse team, working together and supporting each other in a dynamic, fast-paced environment, to better serve clients.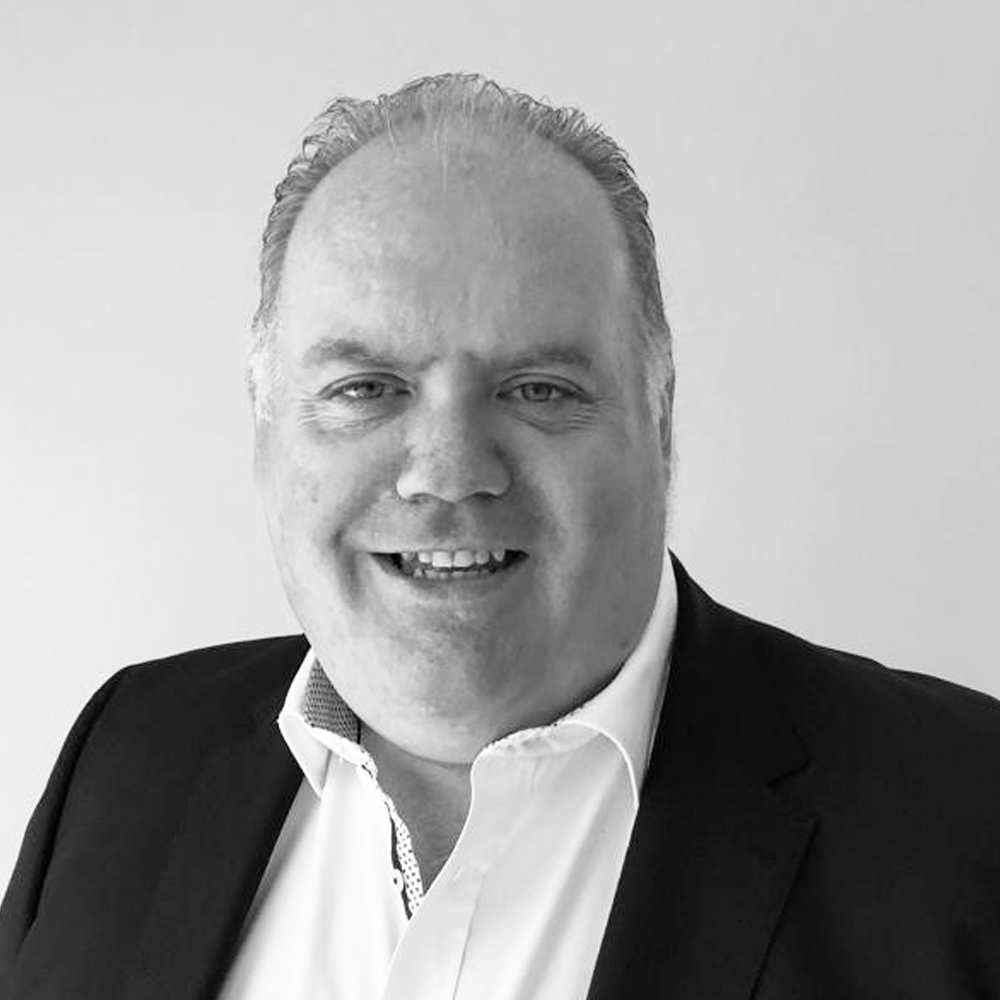 CACEIS in the UK aims to build on its reputation as a dedicated and trusted partner through high quality service delivery that combines state-of-the-art technology and service excellence - a strong point of differentiation relative to our competitors. Nevertheless, as technologies mature and solutions converge in securities administration (which create new challenges in maintaining a competitive edge), it is very likely that the main point of differentiation will rest on client experience
"A partnership approach requires the team to consistently identify clients' challenges, and the innovative solutions CACEIS can offer to resolve them", says Paddy Walsh, Head of Regional Coverage for UK, Ireland and North America at CACEIS. The Governance reporting products such as Cost Transparency and ESG are successful examples of how this approach has helped nurture strong relationships and business development opportunities.
Market Opportunities in the UK
Pat Sharman, Country Managing Director, UK, comments "The UK is a significant area of growth opportunity for CACEIS across the pensions and asset manager sectors and we have the unique opportunity to be a positive disruptor in this key market. We have built a diverse client-centric team of UK-based specialists to ensure we meet our clients' local requirements". Both the UK pension fund and UK asset management market are the second largest in the world1, and too big to ignore, as CACEIS looks to expand its reach as a global player in asset servicing. With the scale of the market, the UK landscape is also a very competitive one. It gives CACEIS a unique opportunity to win market share by focusing on a three pillars strategy: a specialist focus on innovative modern governance solutions, organic growth through partnerships with consolidators, the strong potential for acquisitions.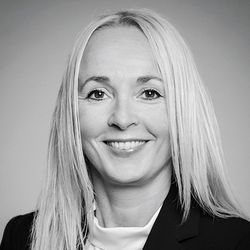 What will underpin this UK strategy and these three pillars is a best-in-class, onshore, client centric service for both the pension fund and asset management business lines.
Throughout both industries there is a continued trend of more cost efficiency, stronger governance and delivery of value. These recurring themes are driven by both regulation and market forces, prompting businesses to rethink and refocus on their core operating models and modernise their outdated technology and systems. In practice this has led to pension schemes and asset managers seeking to outsource front-to-back functions to service providers who can deliver expertise and the most value. The strategy in the UK is to target this rising opportunity, through innovative governance solutions, such as cost transparency, ESG, and through the outsourcing model of the Centre of Excellence for Pensions (CEP) that will give UK pension schemes more control of their investment data. Similarly, this can be achieved also for asset managers, with a new front-to-back platform in partnership with Amundi (ALTO* x CACEIS) to be rolled out to UK asset managers over the next three years. This will give the CACEIS UK Branch the strongest chance of success in a globally fundamental financial market. "Developing sustainable governance solutions to help our clients with best practice in good governance is an ongoing commitment, which covers key areas such as cost transparency, assessment of value and ESG. We remain focused on building and delivering innovative digital solutions for the UK market" explains Scott Foster, Product Specialist at CACEIS in the UK.
Pensions Focus
There are many drivers of pensions opportunities for CACEIS in the UK including regulatory factors focused on improving governance and cost transparency, as well as ESG screening and carbon reporting - areas where CACEIS has a strong servicing offer. Client behaviours and expectations have changed dramatically over the last decade, driven by factors such as increasing complexity in pensions investments and regulation. Our strategy of partnering with clients so that they can focus on their core business is therefore key.
Consolidation across Defined Benefit and Defined Contribution schemes is also expected over the next five years, creating new opportunities. "Clients are noting the benefits of our onshoring model with servicing by a local specialist and correspondents compared to the issues and risks with offshoring, especially during the pandemic" adds Pat Sharman. CACEIS' Centre of Excellence for Pensions (CEP) creates differentiation relative to key competitors with all services delivered through one integrated world-class platform. Finally, CACEIS' position as a leading global player and the backing of our two shareholders Crédit Agricole and Santander put us in a position to target larger pension schemes and consolidators than before.
Funds Focus
In terms of the UK funds business, opportunities are driven by regulatory developments that have focused attention on governance and assessment of value where small to mid-sized managers are struggling to resource adequately. This creates a window of opportunity for CACEIS UK's solutions.
As a result of Brexit, the UK Financial Services Investor Compensation Scheme (FCFS) is now not available on cross border funds, potentially leading to a flurry of UK-domiciled fund launches for smaller to mid-sized asset managers who have previously relied on just cross border funds for distribution in the UK and Europe. Authorised Corporate Directors (ACDs) are not all well capitalised, which poses risks for the asset managers using them. "CACEIS is therefore a strong proposition when approaching smaller and mid-sized asset managers on fund administration. Furthermore, conflicts of interest risks have been highlighted with host ACDs and this requirement for them to demonstrate stronger governance creates a window of opportunity for CACEIS' solutions such as assessment of value and ESG" confirms Paddy Walsh.
The shift towards alternatives with more complex operational and data needs sees CACEIS well placed to take advantage, leveraging our dedicated business line for PERES funds. As fees are highly competitive in the UK fund management industry, some asset servicing players turn away small to-mid sized asset management firms which creates opportunities where significant growth potential can be identified. Rising client expectations are clashing with securities administration becoming ever more commoditised, so the high-touch services of CACEIS will become a key differentiator. The pandemic has also amplified the differences between CACEIS' onshoring and other providers' offshoring models in securities administration functions. CACEIS' UK teams remain responsive and demonstrate across all client touchpoints that we maintain control of every aspect of the securities administration value chain.
Finally, regulation is making increasing demands on asset management firms for reporting, such as Solvency II and MiFID II, DCPT and CTI reporting thus creating opportunities for providers like CACEIS in the UK that can help solve some of these challenges with innovative tools such as TEEPI, the data exchange network to simplify and boost relationships between asset owners and asset managers.
CACEIS in the UK's vision for the future: The Partnership Authority
CACEIS value its personal and approachable style to continuously understand, anticipate and flexibly deliver on the way clients' current and evolving needs are met.
"Our vision reflects our values and client expectations and reinforces our dedication to advancing the level of partnership possible between CACEIS and our clients, focused entirely on delivering on client needs and outcomes. It reflects our strategy and the rising importance of client-centric thinking and good governance, explains Kate Kyle, Head of Relationship Management. "At the heart of CACEIS UK is a client-first approach. We have a core team of UK-based relationship management professionals who lead with a personal, approachable style in the way we partner with pension schemes and asset managers".
1 The UK pension fund market is the second largest in the world, with €2.95 trillion AUM. The UK is the second largest market in the world for investment management, responsible for an estimated €11.51 trillion assets under management.
* ALTO: Amundi Leading Technologies & Operations