Relationship excellence is a priority for both CACEIS and the Crédit Agricole group. As part of ongoing efforts to improve our services for clients, CACEIS is introducing an innovative system to gauge satisfaction.
The ability to listen to, analyse and understand client needs and expectations is key to developing relationship excellence. Client satisfaction is vital for ensuring CACEIS can attract new clients and retain existing ones; this is why the Group is constantly emphasising the importance of our client-centric culture to staff.
One of the best ways to measure relationship satisfaction is with a survey.
CACEIS is innovating and taking a fresh look at the entire client satisfaction monitoring process with its new "Leading by Client Satisfaction" solution. This seeks to improve client feedback collection from the start, right up to the point at which results are provided and the necessary action plans are implemented. A brand new, faster and more comprehensive tool now offers an overview of satisfaction with the services provided by CACEIS and helps ensure immediate corrective action is taken.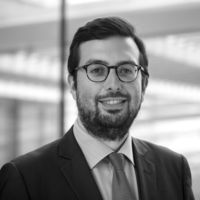 From now on, all CACEIS' client contacts will be invited to have their say twice a year. The Group will send the online questionnaire to every user of CACEIS' services in order to obtain the full spectrum of opinions, regardless of the individual's role in their organisation. The survey is available in seven languages, is accessible via a computer or mobile, and has a conversational format that helps make it easy and frictionless: CACEIS' virtual assistant Olisia is on hand to help clients complete the survey by asking them the questions. "Olisia will record clients' responses and report the results to the sales and operational teams, who will then be able to carry on the conversation and confirm any areas for improvement," explains Mathieu Alia, Group Head of Digital Transformation & Product Marketing.
Client-side relationship managers will be offered full transparency with this new tool, as the option to view the responses to the questions (of which there will be no more than about 12) will provide them with an overall picture of the company's opinion of CACEIS' services.
Another key development is the fact that all CACEIS staff will have access to the results of the satisfaction surveys. Every individual, whether or not they are in a client-facing role, will be able to check the results and see how clients perceive the quality of the services provided. "The idea is to apply the concept of zero distance between CACEIS staff and clients to enhance our Think Client Excellence culture," explains Mathieu.
This new system paves the way for a granular analysis of the causes of dissatisfaction and the introduction of action plans to resolve "client irritants" on a weekly basis based on survey results.
In another innovation, the system also entails an annual "mirror" survey conducted with CACEIS staff to bring internal beliefs back into line with client perceptions. "Our aim is to manage relational excellence collectively by encouraging staff members to take pride in contributing to our clients' satisfaction and giving them the authority they need to innovate in their area, and make improvements," concludes Mathieu.
The first "Leading by Client Satisfaction" surveys went out in September and will be gradually sent to all clients over the next six months. As this is a Group-wide collective initiative, monitoring committee meetings will take place each quarter with the Managing Directors of the CACEIS entities in attendance.
This initiative is part of the "Client Project" aspect of the Crédit Agricole SA group's Medium-Term Plan, which seeks to achieve excellence in relationships by prompting all business lines to do more to boost client satisfaction and promoting the "top performance" culture across the Group. It is also integrated with the FReD project, which has been the system for coordinating and measuring the Crédit Agricole group's progress on CSR since 2012.
CACEIS is more committed than ever to listening to its clients, at every level, in order to provide support for their long-term development objectives.