As a leading asset servicing player, CACEIS aims to service all the asset classes that our clients handle. Digital assets, and more specifically securities tokens, are rapidly entering the mainstream and so become a key area of focus for our servicing solutions.
Securities tokens are issued and circulated via distributed ledger technologies (DLT), often called a blockchain. The tokens are kept in a digital wallet with a public cryptographic key as the account number and a private key required to access the token. As a custodian of digital assets, CACEIS safeguards the private keys. There are many different blockchain protocols, and CACEIS ambitions to interface with the most widely used ones.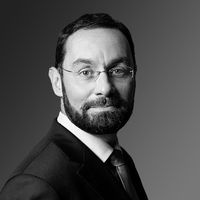 "We launched the Digital Asset Factory to take the lead on these new assets and address growing demand from our asset management and institutional investor clients for support on digital assets," said Arnaud Misset, Chief Digital Officer at CACEIS.
The Digital Assets Factory is built around a comprehensive platform created by Swiss company Taurus, Europe's leading digital asset and blockchain specialist, which CACEIS has worked with since 2022. With three distinct modules, Taurus' platform provides a robust solution for key areas of processing digital assets: Taurus Protect for custody of private keys, Taurus Capital for token issuance, and Taurus Explorer for access to the various blockchains.
Operationally, CACEIS has designed specific processes and procedures to handle both traditional and digital assets at the same time, producing consolidated reports that will soon be available via Olis.
CACEIS' digital custody service was officially launched in June to coincide with the issuance of green bonds by the European Investment Bank on the so|bond platform for tokenised bonds, created by Crédit Agricole CIB and Swedish bank SEB. CACEIS acted as the depositary for these bonds.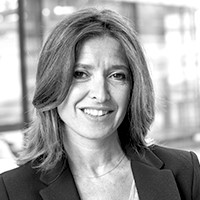 The pilot regime is currently being workshopped at CACEIS. "We are leveraging this transitional regulatory regime to identify practical applications for digital finance that will benefit market participants. There are many opportunities to facilitate issuance, trading and settlement of financial assets on these new market infrastructures based on distributed ledger technology", states Eliane Méziani, Senior Advisor – Public Affairs at CACEIS.
CACEIS has reached another major milestone: on 20th June, the board of the French financial regulator (AMF) approved the application for registration as a DASP (Digital Asset Service Provider) submitted by our French entity, CACEIS Bank.
"Authorisation to act as a DASP is a major step in the creation of a digital asset custody service that offers a level of security equivalent to that of traditional assets," explains Arnaud Misset. "Our fully compliant private key custody service will use cutting-edge technology to deliver a market-leading solution. Being the first bank in France to be authorised as a DASP demonstrates CACEIS' commitment to supporting clients in financial asset custody and is a clear indicator of the integrity of the overall digital asset ecosystem that is being constructed."
As a DASP, CACEIS is closely involved in the development of the digital asset ecosystem, demonstrating our desire to be at the forefront of asset servicing innovation and our client-oriented outlook.
Eliane Méziani adds: "Innovation and regulation are not always in opposition and the hard work performed to achieve DASP authorisation reflects our position as a trusted third party."
For the Markets in Crypto-Assets Regulation (MiCA), similar applications seeking authorisation have been filed by CACEIS' other European entities. "In Germany, we are working to overcome certain local regulatory barriers before implementing a digital assets servicing project", says Eliane Méziani. "The authorisation process is also under way in Spain to obtain a virtual asset service provider (VASP) licence", she adds.
As CACEIS is now authorised to handle any form of digital asset, the group will soon implement the custody service for private keys, and tokenised assets or fund units.