From small beginnings at the turn of the millenium, Exchange-Traded Funds have become an established part of the investment landscape. But their evolution is far from over. From thematic funds, most notably in ESG, to an emerging market in actively managed ETFs, the sector continues to grow and innovate, says CACEIS' Senior ETF Expert Gilles Dubos.
Exchange-traded funds came to prominence as a passive investment vehicle – providing access to global, national and sector indices in an easily tradeable form. Today, investors are looking for more. The rise of Environmental, Social and Governance (ESG) issues has transformed investment of all kinds and ETFs have risen to the challenge. At the same time, interest is growing in actively managed ETFs, that can combine investment agility with the ease of trade and transparency for which ETFs are known.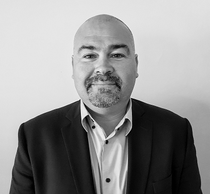 Gilles Dubos, ETF expert at fund services group CACEIS, sees the ETF market's continuing growth and development driving demand for more complete solutions from service providers. "We have great ambitions for the future development of ETFs, and they are one of the key axes for our 2025 Medium Term Plan," he says.
CACEIS has grown rapidly in the ETF space since it first began providing services to the market in 2015. The group is now one of the top-three providers in Europe, with client funds representing about €100 billion in investments. Over several years, it has been investing in its core services platform TEEPI for institutional investors and asset managers with the aim of being a 'one-stop shop' for ETF issuers.
CACEIS' latest stage in this strategy, announced in February, is its partnership with index and data specialist Ultumus to provide Portfolio Composition File (PCF) solutions – the key step in the creation of any ETF.
Cutting through complexity
The inclusion of PCF capability is a key step in CACEIS' ambitions, as the portfolio composition file is the critical stage in establishing an ETF – defining the indices or individual assets held in the fund. But there are other technical challenges. This, says Dubos, is an essential aspect of CACEIS' service capability.
"ETFs are Ucits funds, it's a simple and well-understood brand, and that is one of the main explanations for their success. However, [...]