The Luxembourg branch of CACEIS is one of the asset servicing banking group's operational hubs for Europe, in a country that has become an important international financial centre.
What makes CACEIS one of the world's leading asset servicing providers for institutional and corporate clients?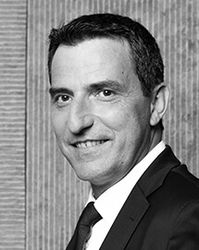 CACEIS has an extensive international network and expertise in a wide array of products and services that are an essential part of the asset servicing business. Our ability to support clients wherever they operate, and provide a 'one-­stop shop' with modular services tailored to their business needs, is key. The above, in combination with solid financial backing from our two shareholders, Crédit Agricole and Santander, and our 'partnership' approach to client relationships helps us maintain our position as a leading player in the market.
CACEIS has had a presence in Luxembourg for more than 25 years. What role does the Luxembourg branch play within CACEIS?
CACEIS in Luxembourg acts as an international hub for the CACEIS group's global business and our office in the Grand Duchy has grown in importance in line with Luxembourg's ever-strengthening position as a European centre for funds. Many clients from the 'Anglosphere' benefit from Luxembourg's expertise as a distribution hub for their international funds, as range rationalisation remains a growing trend around the world. Our Luxembourg office is able to provide expert, multilingual support and has a full understanding of countries' varied business practices to support clients' efforts to seek new investors in global markets.
In the last few decades, how has Luxembourg become an important financial centre, particularly in asset servicing?
Firstly, Luxembourg's proactive and business friendly government provides a high level of stability which is reftected in its AAA rating (Fitch). The multicultural population lends itself to operating as a seservicing hub for international clients looking to rationalise fund ranges and distribute a single range on an efficient pan-European basis. This trend also coincides with US and EU promotors using Luxembourg, and its SJCAV brand, as a springboard to access new markets and clients in Asia. ALFI, the Association of the Luxembourg Fund Industry, actively promotes Luxembourg around the world, championing its advantages, which include a financial ecosystem containing the 'Big 4' consultancy firms, flexible and modern investment vehicles [...]