Crédit Agricole Group has been part of IPEM's journey since its inception in 2016 and is eager to meet the Private Capital ecosystem at IPEM 2022, one of the world's leading event!
Prior to the event taking place from 20th to 22nd September in Cannes, get CACEIS and Crédit Agricole CIB's perspective on the private equity market and related hot topics and discover why you should visit our booth!
SPEAKERS
Arnaud Garel-Galais, Global Head of PERES, CACEIS
Stéphane Barret, Head of Private Capital, Crédit Agricole CIB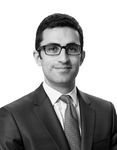 AGENDA
What are the lessons learned from the pandemic and what's ahead in an inflationary context: a global economic landscape through the eyes of a depository bank and a corporate investment bank.
Retailisation of private equity funds: threats or opportunities for fund managers and their service providers?
Sustainability practices: what is the level of preparedness of fund managers and their asset servicers?
Crédit Agricole Group's commitments to Private Capital – How our dedicated Private Capital Services team work and what is in store for you via our various specialised entities?
Crédit Agricole Group at the IPEM 2022: where to find us.