CACEIS is proud sponsor of the ISLA 30th Annual Securities Finance & Collateral Management Conference, which takes place from 20-22 June, in Lisbon.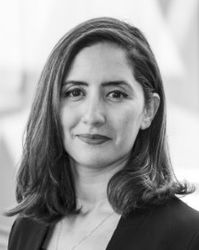 On June 22nd, at 12:35, Donia Rouigueb, Head of Sales for Securities Finance and Repo Services, will participate in the panel:

"Delivering on Sustainability: Where Next?
It has been suggested that ESG assets will reach $53 trillion by 2025, a third of global assets under management. Although the war in Ukraine may have subtly changed some of the sustainability rhetoric, the long term direction of travel remains clear, and the work that ISLA has been leading on in areas such as governance and collateral are vitally important in the context of our markets. This final panel of the conference will touch upon the work already done, against the backdrop of the global policy and regulatory initiatives outlined in the previous presentation, including areas of regulatory clarification needed and the expectations from market participants from across the value chain."