Around the world, back-office outsourcing has become a mature market, whereas middle-office outsourcing is still a growing sector with many companies not yet fully aware of its benefits. A rising number of companies are however seeing the benefits as the heavy resource burden of incessant regulatory developments, rising market risks and increasing cost pressures clash with a desire to focus on their core business of generating investor value. Outsourcing the middle-office is definitely a major strategic decision for companies. "By working with a specialist like CACEIS, you can be ensured of a smooth migration process and high quality day-to-day servicing", outlines Mathieu Baudouin.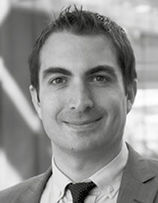 All clients, no matter their location, can take advantage of our middle-office outsourcing capabilities. What is more, the service offers a single access point enabling precise communication with all relevant contacts, including brokers, custodians and clearing agents, whether they be external or within CACEIS itself. The service is highly modular in design and can be effectively tailored to complement any management strategy.
Offering 24-hour coverage thanks to CACEIS's follow-the-sun set-up, which leverages our Hong Kong and Toronto offices, the outsourcing service operates with a high level of STP promoting increased responsiveness and exemplary operational efficiency.
The middle-office outsourcing program's two key features are:
Trade management: Transaction processing on a wide range of assets, from vanilla to complex, with automated interfaces to over 20 OMS, transaction matching with brokers and counterparties, transaction transmission to custodians and fund administrators, settlement follow-up and report dissemination;
Position keeping: Holding of positions for all types of asset (securities, cash, listed derivatives, foreign exchange, OTC, etc.), daily reconciliation with custodians, counterparties and clearing agents, tailored data delivery via daily reports and feeds to client information systems in a variety of formats. This service is independent of custody, valuation and accounting services.
Real-time access to flows and position data is available on OLIS or can be generated and sent automatically. Each client is allocated a dedicated middle-office contact, who, from the projects' outset, ensures a smooth migration and a successful outcome. Clients receive an onboarding pack which condenses our extensive migration experience and explains the process involved in setting up a tailored middle-office outsourcing project.
The Group regularly upgrades its middle-office offer, and recently launched customisable dashboards with the newly released version of OLIS. 2019 will also bring in new features to facilitate the processing of corporate actions.