Investors can now open accounts in addition to subscribing to funds via TEEPI Market Place using a streamlined process that is entirely digital.
The TEEPI platform's 'Data Hub' app was launched in 2017 to facilitate regulatory file exchanges. Since then, TEEPI has evolved into a multi-service platform, with the launch of the successful 'Market Place' app in 2019.
TEEPI Market Place has the flexibility and scalability to be adapted to fund distribution and today, over 10,000 funds from investment management firms of all sizes are available through the platform. Transaction volumes on Market Place exceeded €5 billion in a few months.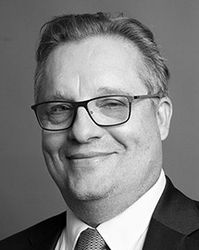 "All investors registered with CACEIS have access to this innovative distribution platform. It's the first distribution platform of its kind in the fund industry because it's designed on the principle of a marketplace, with direct contact between the investment management companies and investors themselves" commented Laurent Majchrzak, Group Product Director at CACEIS. It's a completely free service for investors, and as they can send subscription and redemption orders straight to the transfer agent, it gives them a little more flexibility in terms of funds' order receipt cut-off times.
Today, CACEIS is again enhancing TEEPI Market Place with an account opening facility for investors that is fully digital, leveraging centralised KYC (Know Your Customer) data and digital signatures for subscription forms.
This streamlined account opening process reduces the administrative hassle for investors, by minimising document exchanges with the transfer agent. It also lets investors see the progress of their account applications and as account opening is so easy, they can open as many accounts as they need with transfer agents by providing identification information and documents (KYC file) in one go.
As a reminder, a wide range of funds from a broad spectrum of investment management houses is available to investors through TEEPI Market Place. Market Place's search function lets investors view and compare funds they're interested in before they decide to subscribe. To help investors make the right investment decision, Market Place displays all the fund information an investor needs including fee schedules, investment policies, performance track records and legal documentation. For the outset, Market Place has been carefully designed to streamline the fund selection process and simplify the investment phase.
For fund promoters, TEEPI Market Place represents brand investment product marketing opportunity and a hassle-free option for managing fund distribution. Firms using Market Place benefit from its real-time sales monitoring capabilities and a more detailed picture of their investors.
Opening a digital account on TEEPI Marketplace
"After entering the required information, completing an investor profile, and uploading the relevant documentation, the investor can then select the fund in which he or she wishes to invest, and fill out the subscription order. It only takes a few more steps to generate the account opening application, which can then be signed electronically and sent to the relevant transfer agent along with the KYC documentation" explains Antonio Barros, Group Product Manager.
The account opening application immediately arrives at transfer agent for processing. If no further information is required, account is opened in the fund register and the subscription order is sent via TEEPI Market Place for execution.
This new feature was developed in-house by CACEIS and sets up TEEPI as a benchmark technology for the digital distribution of funds in Europe.
TEEPI Market Place is currently exclusive to funds for which CACEIS acts as transfer agent or registrar. However in the near future, the scope of TEEPI Market Place will be extended to cover any fund, even those not administered by CACEIS.
Join the TEEPI community on www.teepi.com