Thanks to 20 years of regulation, cross-border distribution of European funds is easier than ever. Nevertheless, hurdles remain that regulators can help reduce. The fund industry is also facing massive change due to MiFID II, which will impact fund distribution's economic model of incentivising financial intermediary sales. Investment managers must therefore find new distribution models, such as selling products directly to the end-investor.
Fund promoters and investment managers face the following three challenges:
Establishing a direct relationship with the end-investor.
Ideally, the investor should be able to open an account online and rapidly start making transactions. Just a few clicks and no incurred costs – all in full compliance with regulatory restrictions. Cheaper computing power, Fintechs, and technologies such as BlockChain, facilitate such alternative distribution models. Asset servicing companies, like CACEIS, already have 2.0 solutions, and are investing heavily in the innovative solutions of the future.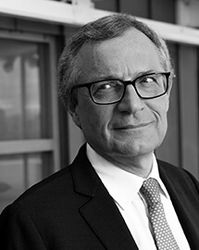 Anti-money laundering and anti-tax evasion measures now require full transparency on end-investor identity and asset origins, and information on investments must also be declared.
At present, promoters and investment managers have few tools to respond to these measures in a simple and cost-effective manner. However, a standardised investor registry which asset managers, transfer agents and other providers could use to register, or verify the registration of, each investor prior to any investment in a European fund would increase efficiency. Such a registry would also facilitate FATCA and AEOI tax reporting.
Funds are required to publish investor information documents covering investment policy, charges and risk exposure etc.
The UCITS KIID and PRIIPs KID type documents, are an administrative burden, and their production, updating and dissemination costs can impact fund performance. Here too, the entire industry would benefit from standardised information requirements and common registry.
Today, barriers to efficient cross-border distribution remain despite the progress regulation so far has enabled. Technology can enable the necessary efficiency in the right regulatory environment, by facilitating international investor on-boarding, and allowing standardisation of, and a central repository for, investor and fund information.
Asset servicing companies have the commitment to and capacity for innovation to develop solutions to these three challenges. And by combining our Big Data analysis capabilities and vast data lakes, we will remain a key partner for the investment industry going forward.