Group actions first came onto the scene in the United States in the 1950s, and in recent years, they have become more commonplace in Europe and Asia. CACEIS' service keeps clients informed of and enables them to take part in any class action processes for securities held in portfolios. The service also assists in the collection of compensations paid out as part of the dispute settlement.
Class Action lawsuits are a widespread practice in the US. They allow shareholders, of a company that committed a fault which negatively affected an asset, to join in a group action to seek reparation before a court. Such processes remain rare in Europe.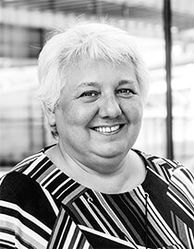 "Institutional investors are now beginning to show a strong interest in class actions, management companies are increasingly seeing them as a way to act in their investors' best interests, so being aware of potential class actions as they develop is essential," says Renée Simoes, Group Product Manager at CACEIS.
The majority of the service is in settlements, known as "passive participation" of the post-litigation phase.
To deliver market-leading service in this area, CACEIS works closely with DRRT, an international firm specialising in group actions and compensation recovery. Clients can fully rely on our market-watch function which identifies any developing class action lawsuits and cross-checks the targeted securities with those in client portfolios, ensuring:
information on any ongoing collective action process on securities held in a portfolio (shares and bonds),
coverage of "passive participation" settlements, which usually take place in the US, but also in other juridictions, including client notifications, claim filing and monitoring, and crediting investor accounts with any recovered compensation,
an assessment of financial benefit of being involved in collective actions requiring active participation. Our partner DRRT has the experience to actively represent clients in this type of action and may assist clients directly."
"Any client taking advantage of CACEIS' custody services is eligible to sign up for our Securities Class Actions offer. We also keep OLIS, our web portal, constantly updated with the latest information on relevant class actions", adds Renée Simoes.

This offer forms a key part of CACEIS' investor protection approach and helps meet ongoing regulatory challenges. It is designed to assist asset managers and institutional investors in demonstrating they are acting in the best interests of their clients, maximising investor value, while relieving the administrative burden of such processes.