EMZ PARTNERS' Testimonial - Thierry Raiff, Chairman and Véronique Bernard, General Secretary - RCCI
Can you briefly present your company?
EMZ Partners (formerly Euromezzanine) manages investment funds financing the most dynamic French businesses. Based in Paris, EMZ Partners' professionals have invested in more than 120 deals since 1999, totalling €3bn. This is mainly in the form of bonds. EMZ only intervenes in operations in which the entrepreneurs are significantly involved (and usually the majority) in the capital of the company they manage (so called 'sponsorless' or 'management sponsored' transactions). These could be either managers who want, after an LBO operation alongside an equity fund, to take or strengthen control of the company they run, or managers or family shareholders who are looking to finance a significant external growth operation by limiting the dilution of their capital control. EMZ's individual investments vary between €10m and €120m.
What services have you entrusted to CACEIS?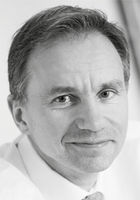 We entered into a relationship in 2008, more than 10 years ago. We have selected CACEIS as depositary bank for our funds and as registrar for our investors. For the past two years, we have also been using the Equity Bridge Financing (EBF) solution which gives us and our investors flexibility and comfort in managing our investments.
Finally, we use the OLIS platform to view monitoring reports for our funds at any time. Every 3 to 4 years we create a new fund and on that occasion we launch a market consultation. We reiterate our confidence in CACEIS each time, which is again the case for the Fund 9 currently being created.
As of today, CACEIS administers 3 existing funds for an outstanding amount of around €1.5bn. Each fund is divided into several vehicles, currently there are approximately 20. The Fund 9 is expected to reach almost €900m.
What do you particularly appreciate in your relationship with CACEIS?
One of our fundamental criteria in selecting our service provider is its reputation, since both French and international investors are highly sensitive to the quality and reputation of the financial institution that administers our funds and holds their accounts. The reliability of the services is also a decisive criterion in establishing a trusted relationship. CACEIS therefore fully meets our requirements. We also value the responsiveness, flexibility and professionalism of the teams. CACEIS took the initiative four years ago, well before the other providers in the Paris financial centre, to create a business line entirely dedicated to the private equity sector, integrating sales, support and operational functions on a front to back basis.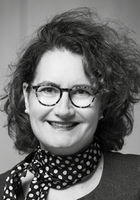 CACEIS's teams are made up of highly skilled individuals specialised in the private equity, private debt and real estate sectors, who are knowledgeable about our needs and know how to anticipate them to meet our requirements rapidly. We are in daily contact with them. Our correspondents are accessible, including at the highest level of CACEIS's hierarchy. We know that CACEIS can provide support for all our projects for significant amounts.
Finally, CACEIS's other strengths lie in its price competitiveness and its ability to develop the OLIS tool in an agile way according to our needs.
What do you expect from your relationship with CACEIS for the future?
We want CACEIS to continue to support us in our projects with the same qualities of reliability and professionalism, helping to ensure our investors' trust.
We also expect our partner to monitor market and product developments, and improve any service that allows us to optimise the management of our funds. As such, and as part of our ESG policy, we are ready for a 100% digital relationship. We know CACEIS's ongoing digital transformation plan will meet our expectations.