The share of ETFs in the asset management industry is growing steadily worldwide since early 2000. Today, CACEIS is one of the leading asset services of European ETFs.
To better respond to this development and to the needs of asset managers, CACEIS has initiated a plan to strengthen its service offering dedicated to passive management.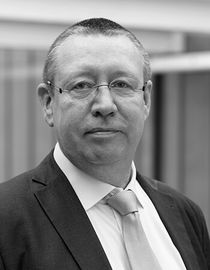 CACEIS' initiative is in line with the growing number of asset management companies that are considering expanding their existing range of funds by offering Exchange Traded Funds (ETFs). Passive management is attracting more and more institutional investors and pension funds, thanks to:
its low management fee structure,
its transparency regarding the composition of the portfolio, which facilitates the selection of the most suitable ETFs,
its standardized processes for managing securities transactions,
its high liquidity offered by liquidity providers, both on- and off-exchange.
CACEIS' primary objective is to optimise the services provided in these four areas in order to help its clients to streamline the distribution of their ETF range: digitisation and security of all processes relating to primary market issuance/redemption, enhancement of market reporting and integration of new authorised participants.

These changes, combined with a dedicated organisational and operational model, will make these products more attractive to liquidity providers (authorised participants, market makers and brokers) and, consequently, offer better liquidity.
CACEIS aims to cover the entire value chain of ETF services and to become the leading European player in this fast-growing industry. Therefore, CACEIS second objective is aimed at institutional investors and pension funds: digitalisation of secondary market execution, fluidity and transparency of market information and portfolio optimisation techniques.
ETFs market in Europe
Unlike the North American ETF market, where the shares held by professional and non-professional investors are balanced, European ETFs are still mainly held by professional investors. With the potential for growth with retail investors in Europe, CACEIS developments could be extended to target direct distribution to this class of investors.