A new dashboard gives clients a consolidated view of corporate actions, including multi-deposited assets.

CACEIS is continuing to innovate together with its clients to further improve the user experience on OLIS, the global portal: "Where people meet data".

A dashboard incorporating widgets provides a quick and comprehensive overview of corporate actions (CA) related to client portfolios.

A to-do page provides with immediate information on CAs that require a response (such as conditional CAs). This feature is particularly useful as the time limits to exercise rights are generally very short. In the blink of an eye, the dashboard highlights the CAs requiring a response, and indicates those that have already been responded. As a result, portfolio manager will no longer miss CA response deadlines.

Responses are entered individually (by portfolio line) or in bulk (on all portfolios), and may include an optional 4-eye validation procedure.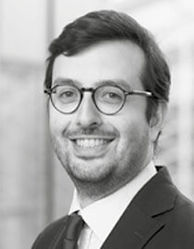 The dashboard also shows the CA's processing status within CACEIS: acknowledgement of receipt and processing, as well as information on the payment instructed. Jointly created with our clients, this new experience is currently in use with pilot clients. It will be rolled out to all CACEIS clients by the end of 2019.

In 2020, a similar feature on OLIS Mobile Funds will be offered to clients and will facilitate 4-eyes response validation for CAs, in order to ensure that deadlines are met.

OLIS teams continue to transform the user experience with other functionalities, with the aim of increasing clarity, fluidity and control over data. "Focused on the user experience, CACEIS's co-creation approach takes into account clients' feedback as early as possible and ensures projects are in line with clients' requirements," explains Mathieu Alia, Group Head of Digital Transformationat at CACEIS.

To find out more about OLIS - Where people meet data