AFTI guide aims at clarifying operational processes related to voting at general meetings. CACEIS will implement them for general meetings in France as of 2020.
Managing shareholders' voting at annual general meetings (AGM) is a complex process involving many different parties: issuer, centralising agent, custodians and shareholders. It consists of notifying shareholders, receiving their instructions (type of attendance at AGMs and vote), recording and confirming them. It has become all the more complicated with the internationalisation of the shareholding of listed companies and the increase in the number of financial intermediaries in the securities custody chain.
On this basis, and following the malfunctions experienced in 2018, the French regulator AMF – Autorité des marchés financiers – published a report on shareholders' rights and voting at general meetings in July 2018. The recommendations made in this report included the need for a guide to vote processes in order to make the voting procedure more reliable.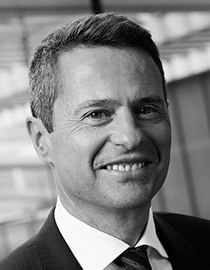 The French trade association AFTI, which represents the post-market business in France, took up the issue and created a working group to bring together the industry's banks. "CACEIS took part in these workshops both in its role as custodian and centralising agent. The scope covered represents the general meetings of listed companies with their registered office in France," explains Lionel Barthélemy, Deputy CEO of CACEIS Corporate Trust. "Our goal is for issuers and their shareholders to be fully reassured about the reliability and quality of the financial intermediairies' handling of this major event, that is the company's AGM," he added.
After several sessions with representatives of issuing companies and shareholders associations, the working group produced a guide that describes the main operational processes involved at each step of the voting chain. It identifies optimal solutions and, where appropriate, recommends legal and regulatory changes.
The guide calls for a standardisation of practices between players, more efficient voting management, and a reminder of some essential rules to be followed to ensure all shareholders' votes are accounted for, whatever the channel they use.
It also strongly recommends promoting and developing electronic voting processes (submission and confirmation) to gradually eliminate paper, which can lead to mistakes. "In this regard, we recommend the use of VotAccess, the Paris electronic voting platform", added Lionel.
In November 2019, the guide was published on the AFTI website for opinions and comments, and sent to the AMF. It will be implemented for general meetings held in 2020.
TOWARDS THE IMPLEMENTATION OF SRD2
In September 2020, an updated version of the guide will incorporate changes to be made in relation to the Shareholders Rights Directive II (SRD2). The new requirements laid down in the SRD2 include providing an electronic solution that covers the entire chain for shareholders for confirmation and transmission of their voting instructions.
A standardisation of voting practices and information sharing at a European level remains more topical then ever within SRD2. We can hope that the AFTI guide might inspire the other European market places.