On December 20th 2019, has been closed the strategic combination of Santander Securities Services (S3) and CACEIS. Jean-François Abadie, CEO of CACEIS, and Carlos Rodríguez de Robles, Managing Director of CACEIS in Spain and in Latin America, talk about the objectives and the expected benefits of the transaction.
BEHIND THIS PROJECT, WHAT ARE THE MAIN DRIVERS?
JEAN-FRANÇOIS ABADIE As part of our international development strategy, we were actively seeking a partner with a close strategic fit in terms of services, geographic coverage, and culture. Contact with Santander was initiated several years ago, and it rapidly became clear that a project to combine the strengths of CACEIS and S3 would be a positive step in the development of our companies, both in terms of the European asset servicing marketplace and other international markets.
From a strategic point of view, an alliance between two large European specialised banking groups such as CACEIS and S3 is easily justified. Both companies, despite being global players have very little overlap in terms of coverage. S3 is Spain's market leader for asset servicing and has a strong presence in Latin America, markets where CACEIS is not present - there are clear commercial benefits.
CARLOS RODRÍGUEZ DE ROBLES For many years we have enjoyed a very good business relationship with CACEIS. We at S3 also rapidly saw the potential benefits of partnering with CACEIS, and as soon as Crédit Agricole initiated discussions with Santander, we were ready to ensure the deal could progress rapidly.
For me, there are three key drivers of the merger. First is the geographic fit – we are present in markets where CACEIS is not and vice versa. Second, product synergies – CACEIS offers an extensive scope of services including fund administration and middle-office services that will soon become available to S3 clients worldwide. The third driver is compatibility of the clientele – CACEIS has a more "buy side" focus, whereas S3 focuses more on the "sell side".
WHAT BENEFITS AND POTENTIAL SYNERGIES DO YOU ENVISAGE?
JFA The combination is a unique opportunity for CACEIS and S3 to develop and strengthen our business. For CACEIS, it fits perfectly within our geographical expansion strategy. We can move into key markets in Spain and Latin America (Brazil, Mexico and Colombia) alongside a powerful banking partner that is already a well-established local player. Our group will therefore be in an excellent position to take advantage of the business potential of these markets, bringing new opportunities to the clients who operate there.
The joint venture allows us to further boost the critical size of our group's operations in what is an increasingly consolidated global market. Taking a mid-term view, CACEIS and S3 will seek to take advantage of international business synergies and opportunities to cross-sell products and services, leveraging the perfect fit in terms of geographical coverage and service range.
Together with S3, we have a common vision for the future of our businesses. S3's industry expertise and their positive attitude toward the combination have convinced us that we can successfully and efficiently merge the activity. This also further strengthens CACEIS' offer when we submit our business proposals in response to RfPs from in-ternational clients.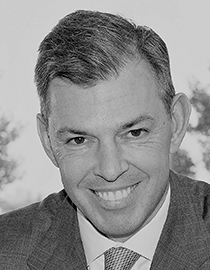 CRDR For S3 and the clients we serve, this is a fabulous opportunity to expand into European markets where we had little presence, and export our custody expertise. We are delighted that this partnership with CACEIS has moved ahead. Both Jean-François Abadie and I are convinced that the combination of our two asset servicing companies, which share a common business culture and complement each other geographically, will be a major success.
WHAT ARE THE PRINCIPAL BENEFITS FOR CLIENTS?
JFA With full coverage of European markets and an extended presence further afield, we cover the entire value chain and offer an enhanced service range to existing clients and prospects. All our clients will be able to take advantage of S3's service range in Spain and in Latin America, with eveything based on leading IT platforms and structured with a client centric focus.
CACEIS' fund administration expertise is also something we can export to the Spanish and Latin American markets, expanding the range of services available and the client scope there. CACEIS is growing sustainably across the board, and I believe this sends a strong signal to clients that we are a partner in which they can place their trust.
CRDR CACEIS' service range will combine with our own to enhance the value proposition we can offer clients. This includes services such as execution, market solutions, fund administration and middle-office services. Our clients will benefit from CACEIS' "Execution-to-Custody" service offering, which covers the entire value chain and is founded on long-term expertise and staff excellence.
Our Spanish and Latin American asset manager clients will gain significant support for their European market expansion objectives, especially by leveraging CACEIS' Luxembourg hub's fund distribution expertise. Similarly, CACEIS' Follow-the-Sun 24/5 set-up will add value to our existing services by enabling us to enhance operational efficiency.
WHAT ARE THE IMPACTS OF THE CHANGEIN CACEIS' SHAREHOLDING STRUCTURE?
JFA Santander holds a 30.5% stake in CACEIS along-side Crédit Agricole S.A., which remains the majority shareholder with a 69.5% stake. The new shareholding structure gives CACEIS a more international dimension, strengthening the group financially and culturally and demonstrating its goal of being a long term reliable European partner for our clients.
This move also demonstrates to the market that CACEIS is resolutely committed to strong and sustainable growth of its business. Our combination with Santander and our recent acquisition of leading Dutch pensions fund administrator, KAS BANK, prove that our development strategy is targeted and effective, which in turn increases our standing as a credible partner for clients and prospects.
Finally, as partners in asset servicing, Crédit Agricole and Santander clearly show a willingness to pool their considerable resources and drive the combined asset servicing division forward. With the two major European banks determined to use their leverage to make their custody and asset servicing division a success, the signal can only serve to further reinforce our clients' and employees' confidence.
WHAT ARE THE NEXT STEPS?
JFA Our respective teams have been working together on the integration process for a few months. We will start working actively on identifying cross-selling opportunities and other business synergies over the medium term. It's an exciting period and this is just the first step of what we believe will be a great adventure. CACEIS has vast expertise in successfully performing mergers and acquisitions, and we will ensure that CACEIS and S3 clients receive high quality service – I look forward to meeting these clients and saying "Welcome to CACEIS!".
CRDR Our clients remain our number one priority. We fully understand that this process must not adversely affect them in any way. We will ensure all day-to-day operations continue smoothly during the transition period, without the slightest interruption. We are confident about relying on CACEIS' proven migration and business integration experience to complete this process.
As always, we will continue to serve our clients to the best of our ability, now with the financial backing and business development support of our two giant European banking shareholders. We really look forward to exploring this new chapter in our history.