CACEIS supports its clients in the distribution of investment funds thanks to a comprehensive range of solutions: local distribution with transfer agent, centralising agent and registrar functions, and cross-border distribution using the Prime TA and the Registre Nominatif International (RNI– International Register) service, a new service to support the marketing of French funds abroad.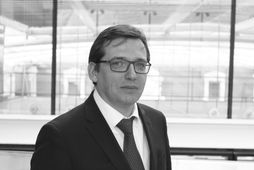 "Our flexible services allow clients to choose the solution that best fits their organisation and growth strategy. With the assistance of our sites in Europe, North America and Asia, we provide access to our expert teams with a wealth of experience in the practices of their distribution partners, as well as in-depth knowledge of specific local circumstances," explains Jean-Philippe Ballin, Group Head of Fund Distribution at CACEIS.
CACEIS manages the full range of distribution services for asset management companies: collection of local and international orders, modelling and management of distribution networks, calculation and payment of trailer fees and mirroring services, in addition to value-added services such as fund registration, connectivity to various distribution platforms, offsetting and settlement/delivery.
CACEIS specialises in order execution on behalf of its clients in relation to units in funds registered with third party transfer agents. "As part of this service, we act as the sole gateway for accessing 450 transfer agents around the world, covering more than 19,000 funds and 85,000 fund units, ensuring the full range of services from execution through to custodian services. The Fund Distribution Services business line of CACEIS is the centre of expertise in assisting our clients, whether in relation to their investments in UCIs or to manage investors in their funds," adds Jean-Philippe Ballin.
As a strategic fund partner, CACEIS is dedicated to innovating on behalf of its clients. Thus, on the back of creating the successful Prime TA project 10 years ago to promoting cross-border distribution, CACEIS has taken advantage of existing regulations in order to develop a solution in France that facilitates the marketing of French funds on an international level: the Registre Nominatif International (RNI–International Register).
Designed to meet the challenges of the French FROG project (French Routes and Opportunities Garden), the RNI offers international fund distributors a means of accessing French funds that is in all respects comparable with the TA model with which they are familiar within the main international jurisdictions.
CACEIS deals with the opening and management of investor accounts, the processing of subscription / redemption orders and money transfer services tailored to French funds targeted at non-resident distributors.
WebInvestor, one of the most recent digital innovations of CACEIS, completes the e-services relating to fund distribution by enabling investors to view their transactions and positions held in the funds in real time, along with their AML/KYC status and available documentation