Pat Sharman looks at how an organisation's culture can deliver better service and outcomes for pension scheme clients.
Few pension schemes will have dedicated time evaluating the culture of their custodian bank. Admittedly, it's not necessarily the most obvious area to review. But culture has a direct impact on the service levels they receive.
As we enter a new market environment, fraught with volatility and uncertainty, how many pension schemes could ask their custodian to go beyond the standard terms of business?
It may seem unusual to explicitly explore culture, but the arrival of Covid-19 has meant market participants are looking more closely at the value they receive from service providers.
Value for money is traditionally characterised by cost, performance and service. And the latter is fundamentally linked to an organisation's culture. Put simply, if you want the best service, you need to explore the working environment and relationships of the people that serve you.
Why does it matter?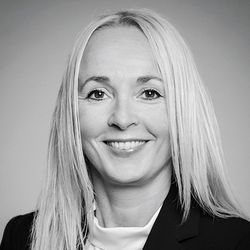 When we were in a steady bull market, service evaluation took a bit of a back seat. But since the arrival of Covid-19, service has become important once again.
As the initial ripples of the global pandemic were felt by our pension scheme clients, we helped them to juggle market volatility, remote working, and increased reporting needs.
Some clients needed additional support while they adjusted to working from home. So, we delivered. One client needed reporting by a tight deadline. It meant some of our team working late for weeks, including one day until 1am, but, again, we delivered.
The volatility has highlighted the importance of taking a partnership approach to working. While transactional relationships based on formal contracts guarantee minimum delivery standards, they don't show you what is possible with a company that prizes culture. The difference is night and day.
I have long believed that culture is important. A happy team means happy clients. And, in the current environment, this is especially the case. You need to know that your custodian has your back. There has never been a better time to ask whether your custody bank actually cares about your scheme.
What does a great culture look like?
No two bank environments are the same. I joined KAS BANK (before its acquisition by CACEIS) with one key reason as being known to have a good culture. There will always be challenges that crop up here and there, but I always want my team to be happy.
The most important thing is an individual's health and happiness. Everything else follows. If your team is happy, clients feel that. We know positioning ourselves on service is unusual. We position ourselves as a partner and not just a service provider. We aim to understand the challenges of pension schemes and work on how to resolve them. We fight for our clients. We're on their side. But we're also honest about what we can and can't deliver. If something is achievable, we will move mountains to achieve it.
Evaluating culture
Assessing culture from the outside can be difficult. The only way to evaluate it is from the people that you meet. This is where sales and relationship managers have a role.
It's also important to ask around your peers. Speak to other clients of the bank. Who uses that organisation? What do they think? A lot of pension funds come to us and say that they feel they are just a number with their current provider. There aren't many who feel that their custody bank really cares about them.
Pension funds should think about whether their provider follows through on their promises? Do they constantly meet their service levels? If they don't, perhaps it's time to review the relationship. In my team, we are collaborative. We work as a unit. If there are dirty dishes in the sink, it is up to you to roll your sleeves up and do it. It doesn't matter who you are.
Building the best team
Building a team where everybody is willing to 'muck in' comes from developing a culture where every individual feels valued. To gain loyalty, you have to genuinely care about your people.
I see a lot of value in recruiting team members from different backgrounds. Having a team with different thought processes and views is important. In instances where I have two candidates scoring perfectly, I'd look to the person who is the best team fit and with the most diverse background to the rest of the team. I'm also a believer in recruiting young people. They add enthusiasm, dynamism, and character to your organisation. Sometimes that may mean recruiting someone into a role without experience of the industry. In these instances, it's about identifying transferable skills. Personality testing can help with this.
Years ago, I met a business psychologist at an event who first introduced me to these benefits. He talked about the Hogan Personality Inventory as a great way of identify personality traits. Since then, we have harnessed these techniques to develop our recruitment system. It has allowed us to eliminate recruitment biases and match personality profiles to roles more accurately.
We also use personality testing to improve team integration. When a new recruit comes on board, they sit down with the psychologist to discuss areas where they might need to strengthen or develop.
Seize the opportunity
Very few organisations in our market have embraced culture to this degree. And we believe it is an area that genuinely separates us from our peers.
Our client feedback also supports this view. In a recent satisfaction survey, most clients scored us at 8 or 9 out of 10. I'm sure our team culture is key to this success.
The pandemic has given investors a fortuitous opportunity to assess whether existing custody arrangements are fit for purpose. Given the importance of service in this market, I would urge all pension funds to look at culture more closely, and to consider whether their existing custodian really cares about them as a client and they deliver what they need.