Emmanuelle Marteau-Fernandez is Group Head of Human Resources, Gladys Teale-Moulines is Group Head of Compliance and Delphine Quisefit is Group Head of Risks. All three are members of the Executive Committee of the CACEIS Group.
In celebration of International Woman's Day, these three executives share their thoughts and advice with us about pursuing a career nowadays.
What advice would you give to a young woman embarking on a career in 2017?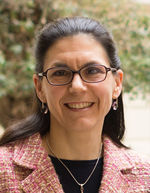 Emmanuelle: "Be curious and show that you're eager to learn. Change positions often at the start of your career or stay in a job that lets you learn about several different entities and approaches to work. Seek out opportunities for interacting with different cultures because having a variety of experiences is a source of enrichment, opens your mind, and helps you put things in perspective."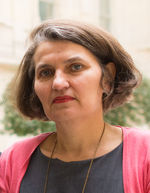 Delphine: "I would recommend she pursue subjects she finds interesting. The world changes very quickly. You need to be agile and find joy in your job rather than focus on reaching a far-off goal that might never be a reality. In that sense, it's important to jump on opportunities as they come up and not limit yourself. In a word, be confident. Blaze a trail depending on what you want and the opportunities that appear in the moment."
Gladys: "At the start of a person's career, so in the first six years, I think that men and women have the same career opportunities. That's the time when you should be growing your network. Your career will advance with support from your contacts and the mentors who trust in you to succeed. Between the ages of 30 and 40, women sometimes put their careers on pause. When they come back, they'll need that network for help with starting up again."
I'd also recommend that young women read Lean In by Sheryl Sandberg, which is a very interesting book, and A Life by Simone Veil.
According to your experience, what are the key success factors to boost a career?
Gladys: "I'd say it's important to cultivate a network of both men and women in your professional and personal life. Dare to ask managers for advice and their opinion about your career. Clearly speak out about your interest in a position, and do so at an early enough time. Some women tend to wait until they have all the required skills before applying for a job. That's a waste of time. Go for it if you want it. I also think that supporting other women is another key factor of success."
Emmanuelle: "A mix of personal characteristics and help from others. I was lucky enough at several points in my career to meet people who believed in me and trusted me to advance and take on more responsibilities. Each encounter was also an opportunity to interact with different personalities and a variety of approaches to work. This taught me to have adaptable people skills."
Delphine: "Be good at what you do and be there at the right time. You can do this by being a good listener and having an open mind so you can be on the lookout for opportunities. You can't build a career all by yourself. It's important to talk with your colleagues, and stay in touch with former professional contacts. To sum it up, the key factors of success are competency, reactivity, and networking."
What are the qualities and skills a woman should develop to become top leader?
Delphine: "Vision and setting a good example. An executive must have a thorough understanding of her/his sector's ecosystem, be able to analyse a situation to quickly make the right decisions, and yet also know how to question herself/himself since nothing is ever certain. To accomplish this, the executive must listen to the employees who have taken the time to study a given issue and thus are experts in the subject. Questioning yourself means knowing how to adapt and redirect your actions at the right time."
Gladys: "No matter a person's gender, leadership stems from one's ability to have a vision, make decisions, and put together a team to reach a goal. Of course, different executives may have different approaches and attitudes, but I wouldn't attribute that to feminine or masculine qualities. Instead, I think that's due to a person's life experiences, culture, and personality. Saying which qualities a woman needs seems dangerous because it adds even more pressure by insinuating women need to be perfect. A woman, just like a man, has both good and bad points. Interest lies in the diversity of profiles."
Emmanuelle: "I think the most important is to be yourself and stick with your principles and values while also making sure to adapt to new circumstances. I don't know if they're characteristics per se, but they are driving factors for a company. Staying interested in people and believing in their abilities are fundamental ways to motivate people and more forward. In our service-oriented jobs, people are what sets a company apart, and I don't just say that because I'm in the HR field."
What principle or value do you regard as essential in your position?
Emmanuelle: "In some ways, we are clearly more visible and thus more exposed. Because of that, I think it's vital that our actions set a good example."
Gladys: "Working within a climate of trust, no matter what the circumstance, and solidarity. Solidarity is one of the management principles at CACEIS and I support it 100%. These two values, trust and solidarity, are my main motivating factors."
Delphine: "Being a director also means bringing an entire team along with you to shared success. So, I think this idea of setting a good example is once again important because it creates a positive dynamic."
***
CACEIS supports the idea that employing both men and women contributes to the company's performance. Its policy is to promote equality at the workplace between men and women. Diversity is an initiative set forth by the corporate social responsibility (CSR) plan shared by all entities within the Crédit Agricole S.A. group. This plan seeks to sustainably increase the number of women in management positions and the talent pools from which future female leaders emerge. CACEIS is committed to promoting woman managers and hiring equal numbers of men and women to leadership positions.