In recent years, the barrage of regulatory measures at European and local level has been driven by both investor protection and industry efficiency. But, aside from the regulations designed to increase marketplace efficiency, the implementation and additional duties of other regulations have added considerable administrative complexity to the fund industry, thereby driving up costs. There is most certainly a case now for reviewing regulations and a subsequent harmonisation of requirements, such as regulatory reporting through the creation of an all-encompassing reporting standard. National regulations, for example the need for a local representative agent, could also assess to understand what really needs to be local and how efficiency is affected.
The fund industry has a key role to play in boosting its own competitiveness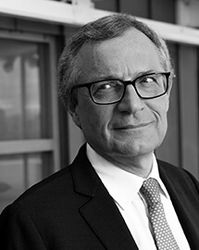 US average fund sizes far outweigh those in the EU, and such economies of scale permit greater competitiveness. Despite the fact that the US and EU markets are not directly comparable due to intra-EU domicile competition, the EU has everything in place to enable those market participants to emulate their counterparts across the pond - master/feeder structures, pooled investment, uncomplicated corporate actions rules and EU-wide distribution from whatever jurisdiction best suits a company's strategy – and many of those operating in the EU market are taking advantage of this to increase the competitiveness of their business. There are also efficiency-focused industry initiatives that seek to pool the significant administrative burden associated with AML and KYC duties, and the distribution of regulatory data such as PRIIPs and MiFID II data.
Without a doubt, technology has the capacity to significantly increase industry efficiency. Blockchain (distributed ledger technology) is heralded as a key disruptor of the industry, and many working groups are dedicated to designing its practical applications. It has already shown it can take over some of the low hanging fruit, but as yet, its ability to substitute complex in-house systems is far from evident. A clearly promising route is RPA (Robotic Process Automation), that uses various technologies to enable it to use pre-existing complex, in-house systems, and shows enormous potential to reduce operational risk and free-up staff for tasks where human intervention is key, whilst retaining full local control of processing. Lastly, Artificial Intelligence, in combination with data analytics, could help managers make increasingly accurate predictions about stock market movements and clients' investment decisions while improving the efficiency of product marketing strategies.
From regulation through business strategy and on to technology, the scope for increasing the fund industry's competitiveness is large. CACEIS, a leader in asset servicing, is investing significantly and is fully committed to taking advantage of these opportunities in order to achieve our prime objective of creating value for our clients and their investors.