With its full range of services on agricultural commodities futures for hedging transactions, CACEIS is a key partner for the agri-food sector.

CACEIS is a centre of excellence for execution and clearing of derivatives, futures and options on agricultural commodities. The service extends across the world's agricultural derivatives markets, meeting the exacting needs of agricultural and agri-food sector players. With a specialised team of expert staff covering sales, front-office, back-office and risk aspects, CACEIS exports its successful French-market model to international markets via Crédit Agricole's international banking network.

"In 2017, we set up a specialised business line to better meet the specific needs of our over 1000 clients in the agricultural sector," says Jean-Loïc Bégué-Turon, Head of Clients Commodities.

CACEIS is strengthening its ties with sister companies in the Crédit Agricole group, France's leading bank for the agricultural sector, to better support all types agriculture market players, such as farmers, cooperatives, trading companies, exporters, industrialists, processors and agri-food companies. A com-mon objective for the Group's companies (Caisses Régionales - regional banks, Crédit Agricole CIB and Crédit Agricole's international locations), is to gain market shares in Europe. This offer provides real value for agricultural sector clients across the world, mitigating commodity price volatility risk by leveraging CACEIS's futures market expertise.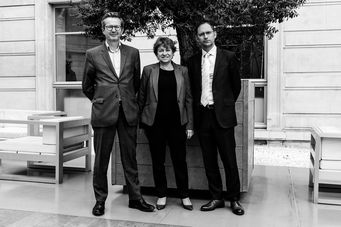 CACEIS operates on key agricultural futures markets worldwide, including Euronext (for-merly MATIF), CME-CBOT, Minneapolis Grains Exchange, ICE Futures Europe and US.

Our teams have experience trading in a wide range of products such as milling wheat, corn, rapeseed, soybean, soybean meal, soybean oil, sugar, coffee, cocoa, cotton, salmon and dairy products.

"Our clients can place orders over the phone in five languages via our specialised agricultural commodities trading desk, or they can use an e-trading platform. We run a system based on open architecture that allows us to use their preferred platform: Bloomberg, Fidessa, etc. In addition, OLIS AGRO, our mobile app has a secure messaging function which enables users to place orders on agricultural commodities,"adds Jean-Loïc Bégué-Turon.

CACEIS' execution and clearing offer has many advantages - dedicated client service provided by agricultural market experts, a single point of entry for order processing, secure automated processing and simple activity monitoring via detailed daily reports either sent by email or accessible online. CACEIS' teams also keep clients up-to-date on market news and developments via regular newsletters.

"Our offer is designed to provide the flexibility necessary to tailor it to clients' individual needs, whatever the agricultural sector," explains Laurent Cavanna, Business Development Manager Commodities at CACEIS.

Clients with high futures market trading volumes may benefit from additional value-added services: "Our standard clearing service can be upgraded to include transfers of data files specifically designed to enable agricultural operators to better monitor trading positions and regulatory compliance status. Such files can be sent automatically to the client at a defined frequency, or as real-time feeds directly into their positions risk management software," explains Jeannine Busserolle, Relationship Manager in the Commodities Division.

The agricultural commodities offer is a part of CACEIS' comprehensive execution and clearing service on derivatives and OTC markets, and is part of its market-leading 'execution-to-custody' model.