KAS BANK is well on the way to becoming part of the CACEIS group. Could you give us a brief overview of your business activity?
We are a leading specialist in the field of custody and administration services for institutional investors and financial institutions in the Netherlands, with a local presence in Germany and the United Kingdom. We service clients such as pension funds, insurance companies, private banks, wealth managers, asset managers, family offices and investment companies.
What services are you providing?
Our core focus centres on the pension fund sector. KAS BANK is in the unique position of having this singular focus on providing securities services and governance reporting solutions to pension schemes. KAS BANK's long-standing experience in this market implies that we have a deep understanding of the challenges Pension Schemes, of all shapes and sizes, face in today's more complex environment.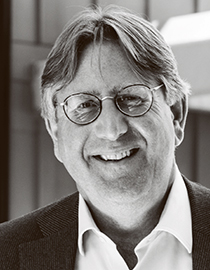 Furthermore, we, both CACEIS and KAS BANK, put clients at the centre of everything we do. Every action and every decision we make is taken for the benefit of clients to meet their current and evolving needs. We understand that each pension client has a unique set of needs and outcomes. This client-first approach is practiced across all areas of KAS BANK. It is a commitment to deliver service excellence.

We have gained a high level of industry recognition for our re-porting solutions to pension funds that are designed to promote strong governance – such as performance and risk reports to help trustees make informed decisions. Compliance monitoring also lies at the heart of our governance solutions. For example, the compliance module in the Pension Fund monitor app allows pension schemes to create tailored limits and restrictions for all investment types.

Pension funds are also increasingly focused on costs and charges, and they are keen to identify both upfront and embedded charges. At the same time, regulators and industry bodies are devoting more time to providing a framework that captures these costs. In 2017, the London-based branch of KAS BANK successfully launched its cost transparency solution in the United Kingdom and assists some of the UK's largest pension schemes in collecting and reporting cost data. Eventually, this initiative will provide schemes with better cost data and reveal their Total Cost of Ownership, enabling them to make better and more informed decisions.
What new business opportunities does this transaction bring and how will KAS BANK clients benefit?
KAS BANK and CACEIS are complementary. Both institutions are involved in the same activities, but in different markets, targeting the institutional investor and financial institution segments and focusing on the development of new technologies and digital processes.

With Jean-François Abadie, CEO of CACEIS, we are convinced that being dedicated asset servicers, with a ideal geographical fit, complementary knowledge and expertise, as well as a common culture, are the ingredients for a winning combination.

Our clients are looking for a service provider with the scale of an international player and the intimacy and sense of partnership that comes with being a local player. By teaming up with CACEIS, we can offer our clients the best of both worlds – global expertise and size, plus local partnership. Additionally, our clients will benefit from a wider range of services. We have always been seeking to provide private equity or real estate investment administration services to our client base, as this is regarded as one of the most interesting growth markets in the industry – an area that CACEIS specialises in.

Furthermore, CACEIS provides follow-the-sun processing, a service that ensures 24-hour coverage and that will add value to many services for clients with specific deadlines or time constraints.

Our clients will benefit from CACEIS' financial strength. As market consolidation is ongoing, and financial strength is positively valued, this will be one of our main differentiating factors in the market.
How will CACEIS' clients benefit from the combination of the two businesses?
CACEIS identified the Netherlands as a market with great potential. The acquisition of KAS BANK immediately gives CACEIS a significant position in this market. We will add knowledge to the CACEIS group in the field of pension fund accounting and reporting, in which we have a wealth of experience and we look forward to diffusing this knowledge to the rest of CACEIS' clients and prospects. This is a client segment that CACEIS is keen to gain more experience in, and KAS BANK is perfectly positioned to become one of the global centres of excellence of the CACEIS group.
How did your clients react to the announcement of CACEIS' offer?
Our clients reacted very positively to the announcement of the offer. We held several meetings to inform them on the offer and I visited some of our clients to answer their questions. In general, they are all pleased that we will merge into a large European asset servicing company that strongly believes in the local presence. Clients want to remain in contact with local client managers who speak their language. Our clients see the benefits of strong financials and of the extensive product offering of CACEIS.
How have you prepared for integration and ensured continuity for your clients?
We have started the process to prepare for the moment when CACEIS becomes our owner. With teams from both companies, we designed the integration in a way that we can truly act as a branch of CACEIS after all formal steps have been taken.

We're focusing on improving our client proposition as quickly as possible and we aim to finish the integration by the end of 2020. And although we believe all our clients will benefit from an integrated offering, we are also very conscious of the fact that they should not be impacted by our internal processes. We will therefore ensure our day-to-day operations continue without disruption and we will continue to service our clients throughout this process.

Clients are our first priority. We definitely want to extend the relationships with our client base and give all our clients access to the broader service offering from the day we become part of CACEIS.

When the acquisition is completed, we will operate our business and take care of our clients, just as we have always done, backed by the support of a large and stable parent company. We are truly excited to explore this next chapter in our history.