The new regulatory framework for financial markets, consisting of the Markets in Financial Instruments Directive (MiFID II), together with the Markets in Financial Instruments Regulation (MiFIR) and the Packaged Retail and Insurance-based Investment Products (PRIIPs) Regulation, came into force at the beginning of January. MiFID II represents a major regulatory challenge for the financial industry. CACEIS is ready for its own account and provides its clients with solutions to help them comply with the new requirements.
In a market uncertain as to its readiness and despite the need for further clarification from the European Securities and Markets Authority (ESMA), CACEIS has developed a range of services that are tailored to the needs of its clients in terms of compliance with the regulatory requirements of MiFID II/MIFIR and PRIIPs.
This offering is geared to the UCIs and portfolios for which CACEIS provides accounting and valuation services.
Whether for PRIIPs or MiFID II, CACEIS offers a large and modular range of services to its clients, from the provision of raw data, the production of costs and charges reporting and PRIIPs KID, to the dissemination of files and documents to distributors and institutional investors.
These modules can be combined to tailor the service to the structure of the management company and the requirements of its investors. The file distribution service is carried out via the CACEIS's online platform TEEPI (Tailored Electronic Exchange Platform for Investors): the exchange of specific files between asset management companies and distributors with respect to MiFID II, and between management companies and institutional investors (insurers, structurers, fund-of-funds managers) with respect to PRIIPs.
At the end of 2017, CACEIS delivered its services to more than 60 asset management companies for 2,300 portfolios and 6,000 ISIN codes.
The new reporting provisions to regulators (transaction reporting, post-trade reporting), to market infrastructures (reporting commodities positions) and to clients (depreciation alerts) are operational.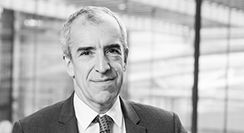 "CACEIS has obviously put in place the measures to protect its clients' assets and to record clients' orders in order to be compliant with MiFID II requirements. An asset protection officer has also been designated. Finally, we have adapted our governance and all of our procedures if necessary", add Jean-Marc Eyssautier, Advisor to the General Management.
Some of the MiFID II regulatory requirements will come into force after 3rd January 2018 or are still being finalised. CACEIS will therefore continue to work throughout 2018 and will keep its clients informed of the future steps.