OLIS is the central access point for monitoring all information and reporting on the services provided by CACEIS. CACEIS teams are constantly working to improve the user experience and a new invoice management feature will be available soon.
In response to the increasing sophistication of fraud attempts, CACEIS is strengthening the security of communication processes with clients by developing a new invoicing module for billing on OLIS. The new feature is quick and easy to use, providing access to a streamlined invoice processing method. Its goal is to give clients greater autonomy by allowing them to track invoices in real time and in a full transparent manner.
CACEIS will roll out the Invoicing module in steps.
The initial focus will be on enabling clients to enter invoices on behalf of third parties and to follow the various validation steps up to payment.
"We have designed this module to make it easier for our clients to manage things. Dedicated sections mean they can quickly find the appropriate information and focus on the essential tasks independently, from invoice input to validation ", explains Loïc Tavoso, Product Owner of Client Invoicing Digitalisation at CACEIS.
The first version of the module will provide CACEIS Luxembourg clients a secure connection through which they can enter third-party invoices (for lawyers, managers, marketing fees, etc.). A streamlined workflow guide helps them determine key information and payment instruction decisions. The section also helps clients track the progress of each invoice, its status and the date of payment. Invoice details and status can be viewed on-screen and can be exported to an Excel file.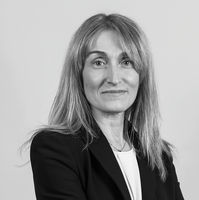 User rights are assigned by the client's user admin, setting privilege levels for tasks such as viewing and validation. The validation process can be customised to client preferences.
In phase two, the Invoicing module will evolve to include all invoices issued by CACEIS.
"In 2023, rolling out this new collaborative and "selfcare" feature will be a major advance for our clients, bringing increased transparency and greater responsiveness ", concludes Arianna Arzeni, Group Head of Business Development Support.