CACEIS Netherlands
CACEIS Nederland - de voormalige 200 jaar oude KAS BANK – is een Europese specialist op het gebied van bewaring en administratie van effecten en risico- en rapportagediensten.
Onze ambitie is het worden van een Europees 'Centre of Excellence' voor pensioenfondsen. Daarnaast willen we marktleider zijn in Nederland door onze andere doelgroepen (beleggingsfondsen, family-offices, verzekeraars, banken en vermogensbeheerders) een solide platform van diensten te bieden dat de ontwikkeling van hun kernactiviteiten volledig ondersteunt.
Vanuit ons kantoor in Amsterdam inspireren wij onze trotse 400 medewerkers om elke dag in het belang van onze klanten te werken. Onze kernwaarden zijn transparantie en integriteit.
CACEIS Nederland profiteert – net als alle andere CACEIS landenorganisaties - van de financiële kracht van de Groep en aandeelhouders Crédit Agricole en Santander. Ook omarmen wij innovatie waardoor we onze klanten kunnen ondersteunen met nieuwe producten en diensten.
Met ons Corporate Social Responsibility-beleid dragen wij bij aan de samenleving met duurzame initiatieven op groeps- en lokaal niveau.
---
On July 3, 2023, CACEIS completed the acquisition of RBC Investor Services Bank S.A. activities in Europe and Malaysia, which have been rebranded CACEIS Investor Services Bank S.A.
Certain legal and regulatory content pertaining to CACEIS Investor Services Bank S.A. and its branches and subsidiaries (e.g. disclosures, reports, privacy notices and terms and conditions) can still be found here until they are incorporated into the CACEIS website.
---
Lokaal Beheer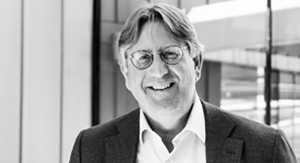 Sikko Van Katwijk
Managing Director in the Netherlands
Sikko VAN KATWIJK was appointed as member of the Managing Board of KAS BANK in 2009 and as Chairman of the Board in 2014. He primarily focused on Corporate, Commercial Department, Treasury, Internal Audit and the UK & German Branches. His in depth understanding of the UK comes from his period as Managing Director of KAS BANK London office in the late 1990s. During his time at KAS BANK and Citco Bank, Sikko has built up strong experience in Relationship Management, Sales and Marketing for both institutional investors and transaction banking clients. After KAS BANK became part of CACEIS, Sikko VAN KATWIJK was appointed Country Managing Director of CACEIS in the Netherlands. In October 2019, he became a member of CACEIS Executive Committee and Group Management Committee.
Sikko VAN KATWIJK studied Public Administration at the Erasmus University in Rotterdam and Business Administration at Indiana University in Bloomington, USA. Continuing his academic interests, Sikko is a member of the International Advisory Board of the University of Maastricht in the Netherlands.