Private Equity & Real Estate Services
Flexible and integrated services to suit your needs
CACEIS offers a fully-integrated suite of services designed to suit the requirements of fund managers, originating banks or investors in the private equity, real estate or securitisation fields.
By gaining a complete understanding of your business and objectives, we work with you, acting as a business partner for your development projects.
Our services enable you to keep tight control on your processing costs in a secure operational environment that is in full compliance with the international and local regulatory environment.
CACEIS's flexible service package simplifies the management of fund assets and liabilities, while enabling you to select the modules you need, from banking services to complete back and middle-office outsourcing.
In addition, you can benefit from CACIB's LBO and M&A structuring and financing expertise as well as Indosuez Wealth Management's support for financing the partners of the funds. Our specialists, present in Europe, North America and Asia, can provide support for your investment strategies to ensure optimal coverage of your activities.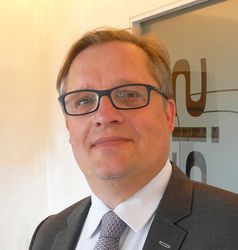 «We offer a bespoke, fully-integrated services, acting as a strong partner for your business»
Laurent Majchrzak - Group Product Director