Outsourcing MO functions can help you gain competitive advantage.
With mounting competition in the investment management world, investors are looking more and more closely at fund charges so managers are focusing on reducing the fixed costs of their business to stay competitive.
Many managers have taken a strategic decision to outsource non-core aspects of their business, such as Back-Office operations or Middle-Office functions, in order to be free of incessant technology investment, reduce staff-related costs, increase economic flexibility and ultimately improve the quality of service they provide their investors.
CACEIS has developed a flexible Middle-Office outsourcing solution, enabling you to outsource part or all of your post-execution activities.
CACEIS offers asset managers and institutional clients access to high-quality, industrialised, yet flexible solutions to best suit your specific requirements providing you with a significant degree of comfort, security and cost optimisation. Our services are operated in full compliance with regulations, by dedicated expert teams, and are based on a robust technical infrastructure.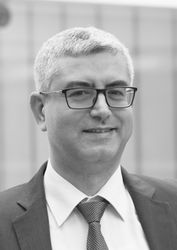 «Outsourcing Middle-Office operations enables you to refocus on your core business.»
Kais Haj taieb - Group Product Manager