Select custody & cash services according to your needs
CACEIS's local and global custody offer brings a comprehensive range of services, including payments, FX and liquidity management services, in a highly secure, controlled environment designed to ensure protection of your assets.
We also provide "custody mirroring" services for assets held with other providers giving you a consolidated overview of your holdings.
Our experienced staff assists you and handles your transactions using standardised processes on a single centralised global platform, no matter where you are based.
Our services feature a high degree of flexibility enabling us to fine-tune our solutions accurately to your specific and evolving expectations.
In addition, we provide secure communication solutions and a wide range of market information and multi-channel reporting, notably through our OLIS portal (see our digital services).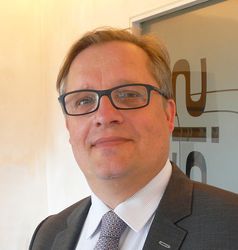 «Our large-scale, flexible solutions can be tailored to your individual needs»
Laurent Majchrzak - Group Product Director