Asset administration & Accounting services
A comprehensive asset administration service for your entire product range
CACEIS is a key partner, with a local presence in the main European markets, as well as in North America and Asia. Our asset administration services are based on a centralised global platform, handling all legal and technical portfolio types, which guarantees reporting consistency for your product range across multiple domiciles.
CACEIS has a long history of providing flexible and reliable accounting and valuation solutions to its clients, from asset management companies to institutional clients, covering vanilla to the most complex investment strategies.
Our asset administration platform is fully interfaced with CACEIS's other core systems and is easily connected to third parties, ensuring a fluid accounting process. It has been enriched by a variety of modules that provide best-of-breed marketing, regulatory, tax, risk and performance reporting.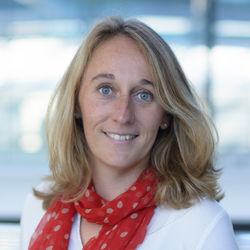 «Where CACEIS's offer really comes into its own is our ability to customise services to suit our clients' individual needs, in a highly secured environment»
Florence Boix - Group Product Manager