CACEIS Market Solutions is a comprehensive, end-to-end service that covers a full range of assets and markets, and is integrated with the group's full product range. It is an integral building block of our broader Execution-to-Custody model. Market Solutions brings together four business areas – Execution, Forex, Securities Finance, and Fund Execution – and our teams handle millions of orders each year for over a thousand clients with security, simplicity and efficiency central to their work.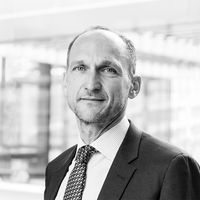 Financial markets and the regulatory framework that governs them have become increasingly complex, especially since EMIR, SFTR and MiFID II arrived on the scene, so keeping pace with technology development is essential to providing efficient operations. When you work with an experienced partner like CACEIS, "our fully integrated model enables us to streamline operational flows and optimise related financial accounting. Having just one counterparty and one single point of contact for all transactions allows our clients to focus on their investment strategy while reducing operational risk and the costs of working with numerous intermediaries", says François Reboul, Global Head of Market Services at CACEIS
CACEIS teams have over 20 years' experience in the business and are well positioned to handle clients' needs, whether they are investment/private equity fund managers, institutional investors, investment banks, central banks, private banks, brokers or companies. Today we have more than 50 sales people and traders processing client orders across our offices in Paris, Luxembourg, Amsterdam and Madrid.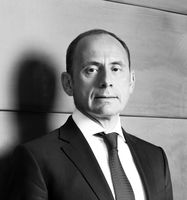 "Our offering is designed to incorporate a high level of flexibility. Recognising that each client has specific needs, we pay particular attention to being able to meet them by proposing tailor-made solutions. In addition, our services are available in several modules to enable our clients to choose the solution best suited to their organisational set-up," adds Jean-Luc Eymery, Global Head of Clearing Sales & Execution Services.
Execution
Our Execution service gives clients centralised, direct access by telephone or electronically, to more than 100 markets, including equities, ETFs, bonds, and futures & options on all underlying assets (interest rates, securities, indices, commodities, FX, etc.). They provide a quality service from Paris and Amsterdam over a wide range of times: 8am-10pm CET.
CACEIS is also a key partner for the agri-food sector, with a wide range of hedging solutions for agricultural commodities futures markets.
forex
The Forex service handles foreign exchange operations in all major currencies, processing spot and futures transactions, swaps, share class hedging, NDF (Non-Deliverable Forwards) and NDS (Non-Deliverable Swaps). Longer cut-off times on all currencies handled, hedging options on non-convertible currencies and 100% order traceability are just some of the benefits our Forex offering brings our clients.
Securities finance
The Securities Finance team has implemented solutions for securities lending and borrowing, repurchase agreements and collateralised financing, all perfectly tailored to our clients' risk profile and regulatory limitations. Our solutions allow investors to increase the return on their portfolios through the Securities Lending Program (Agent or Principal) and repurchase transactions, and to minimise their costs through the provision, automatically or on demand, of cover for suspense or short positions.
These activities are carried out in a completely secure environment, thanks to the collateral received in guarantee, and benefit from a comprehensive operational monitoring.
Fund execution
Our Fund Execution service is dedicated to handling fund unit subscription and redemption orders, both off-shore and on-shore. This gives our clients a single entry point for unit subscriptions with hundreds of third-party transfer agents based around the globe. We cover more than 13,000 funds and 50,000 sub-funds. And there is no need to worry about trailer fees and reconciliation operations with the transfer agents – we take care of it all.
Jean-Luc Eymery added: "Downstream, we provide our clients with bespoke solutions with the aim of bringing them significant added value through turnkey collateral services that comply with all EMIR and other regulations, as well as cash management and clearing services on listed derivative markets".
At the heart of our offering are our dedicated teams who are there to help our clients find the most appropriate solutions for their needs. As François Reboul explained, client satisfaction is a core concern for CACEIS: "Our model is designed to ensure greater operational efficiency through the automatic integration of our clients' transactions in the front-to-back processing chain, covering clearing, settlement, custody and valuation."
We keep all our operational and support services in-house – they are not outsourced. "The benefit of this for our clients is that they do not need to reconcile various cash accounts, unlike in situations where execution operations are entrusted to several brokers. This simplifies processes and saves time," said Jean-Luc Eymery. What's more, our clients get a wide range of regulatory and business tracking reports, including comprehensive reporting to trade repositories as part of the delegation of the SFTR statement.
Finally, CACEIS, which has chosen to tightly focus its own resources only on its role as an asset servicing player, has a limited risk profile. For that reason, CACEIS' model is both flexible and secure for its clients.
Our vast array of market solutions have cemented our position as a pivotal, pioneering partner for our clients. They know they can trust CACEIS with all their transactions while staying focused on their core business.