On 23rd December 2020, the President of Ireland signed the Investment Limited Partnerships ("ILPs") amendment Bill into law.
We believe these enhancements to the ILP will create an attractive environment for new market entrants and allow Ireland to better compete for global private assets investment enhancing its position as the second largest fund domicile in Europe.
ILPs will be the preferred vehicle for investment in property, energy, infrastructure, private equity and private debt in the global closed-ended fund environment.
How can CACEIS assist you?
CACEIS provides a complete and scalable range of services. Our one-stop-shop offer enables you to focus primarily on managing the assets and liabilities of your funds, while enabling you to select the services you require, from fund administration services, to depositary, transfer agency and banking services.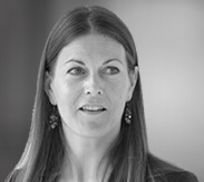 CACEIS in Ireland offers onshore services to all types of fund structures, including Investment Limited Partnerships.
The Private Equity Real Estate & Securitisation ("PERES") Business Line of CACEIS has over €285 billion under depositary, servicing more than 2,600 funds in Europe at the end of September 2020. Our Group employs 4,500 committed professionals worldwide with over 300 staff dedicated to Private Equity, Real Estate, Private Debt or Infrastructure.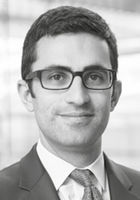 Isabelle Porte, Country Head and Managing Director of CACEIS Bank, Ireland Branch says: "We are delighted that the ILP Amendment Bill has been enacted and we believe that Ireland now offers an even more attractive proposition for new Private Equity and Real Estate funds. As a leading Irish administrator and depositary, we have been awaiting the amendment for some time now so we believe 2021 will see increased activity as managers look to allocate capital."
Arnaud Garel-Galais, Group Head of Coverage & Business Development for the PERES Business Line adds: "We have built our services awaiting for these amendments, so naturally we are thrilled to be in a position to offer our clients and prospects the opportunity to get into Ireland while relying on our specialist teams and pan European servicing capability".
To learn more on our asset services please do get in touch with Nick Oakden & Romain Amiot in our business development team: