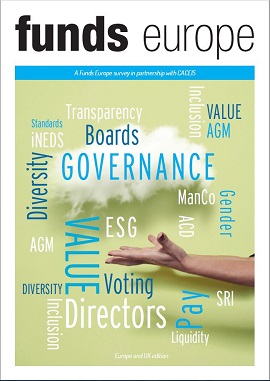 Fund Governance
A Funds Europe survey in partnership with CACEIS

Fund governance encompasses many issues including boardroom effectivity and outsourcing, and it has numerous touchpoints within ESG. This report visits many of these issues.
With the current Covid-19 pandemic, the action of fund boards has reached a high point of complexity and importance – but even before the outbreak, boardrooms were being called on to step up their level of fund governance under the FCA Assessment of Value regime in the UK.
In this survey, Funds Europe, in partnership with CACEIS, gauges perceptions on the value that independent directors bring to fund boards and how well fund infrastructures, such as delegated authorised corporate directors and third-party management companies – which play a vital role in investors' protection – are understood.